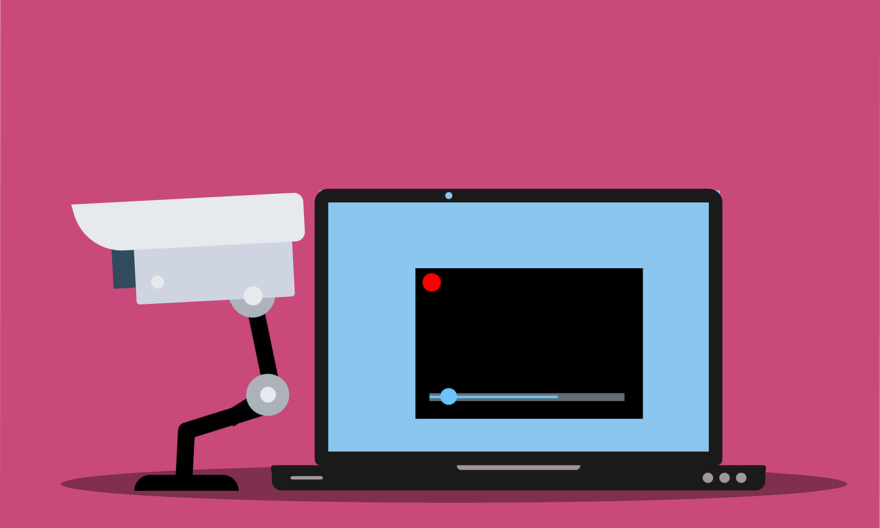 Artificial intelligence and machine learning led video surveillance operations have benefited business globally, not only helping them direct their efforts towards the breeding potential of their enterprise, but at the same time securing it from any possible threats, internal or external, focussing on creating an overall flexible and scalable structure that can grow in terms of its size, its coverage, its quality and its benefits that the business can dwell in. Surveillance providers brings forth different solutions for different issues faced by businesses, making it more valuable in terms of the return on investment. An integrated system that brings security to the enterprise's doorstep while efficiently managing its operations, and maintaining the optimal environment to get work done (in terms of temperature, ambiance as well as employee/ customer friendly culture) has added a certain value to the business, changing up the silver package to gold.
Introduction
Businesses, small or large, have been accessing their premises through AI based systems, getting a peak into their operations without having to physically visit or be present at the premise. Added to that is the benefit of being notified in the case of any deviation in operations by their employees as well as forced or unauthorized entry, monitoring the live feed of their premises or their sensitive areas, as they deem fit; deploying commands of their security system or surveillance personnel from the comforts of their vacation resort or just enjoying the bliss brought on by an integrated solution that can manage all devices of the enterprise while adding value to the overall result. AI analytics, also being applied to all or some data recorded by the system (customizable to the requirements of the users) optimizes the business efficiency. 
1. Deter crimes 
Video surveillance systems installed across businesses form a proactive deterring system, keeping a check on all activities in and across the premises, notifying employers in case of deviations and unauthorized activities. Just the presence of a strategically placed video camera or a sign indicating its presence is often enough to deter possible criminals from going forward with their apparent goals. On the other hand, the proactive real time alerts sent to authorized users in case of any unwanted detection support immediate reactions from users, maintaining overall security of the business. 
2. Monitor internal loopholes 
While harm from external threats is a major security concern for businesses, internal misconduct, criminal activities, inefficient operations and inability of complying with performance & SOP standards can negatively impact an enterprise's overall performance as well as taint its reputation in the market. Video surveillance systems give employers a true and live picture of their employees and their conduct inside the premises, reporting any mishap, whether related to hygiene and safety adherence or their entry to an inaccessible and restricted area.  
3. Analysed data  
IoT based surveillance application has had a great impact on businesses worldwide, one major benefit being the deduction of useful insights for the growth and improvement of overall business operations. From the analytics applied onto recorded data, a business is able to break down their data ocean and turn it into a knowledge pool; turning big data into useable information, further breaking it down to find pain areas, and working towards optimizing business performance.
5. Increases employee and customer satisfaction 
The two categories of people involved in a business are the personnel responsible for operating the business and the ones receiving the benefits of the products or services provided; the employees and the customers. Thus, establishing a business structure that not only provides them with the benefits they desire but also promotes their security and comfort as a priority wins points in the public eye. An e-surveillance solution provides employers with the right tools to turn their premises safe. This employee and customer friendly environment so created has led hundreds of companies across industries towards success.
6. Reviewing incidents 
Not only do surveillance systems equipped with their smart devices and cloud platforms allow users to view live streams of their premises but also enable them to retrieve, download or share any historical footage for the purpose of reviewing an older incident and validating the incident or for evidence purposes in the course of an ensued investigation. Even during real time incidents, if a sensor supposedly detects abnormality in the environment, it sends notifications and priority alerts to all authorized users, along with the video snippet of the time period.
7. Multi user access  
Businesses premises require more than one invigilating officer to monitor the activities taking place inside as well as outside the facility, whether in person or from hundreds of miles away. Surveillance systems allow multiple users to access different levels of the system, depending upon their status and authority in the business. This ensures that during an emergency, notifications are sent to multiple people, reducing the probability of the alert going unnoticed. The actions taken forthwith by any accessor of the platform are permanently stored on the dashboard.
8. Access Control
Smart sensors are often employed at access doors to validate an employee's identity before allowing them entry into a particular part of the premise, especially data and hardware sensitive areas. This system not only stops unauthorized people from entering the area but also notifies personnel of attempted entry, helping security personnel realize if the intruder was trying to cause a disturbance or was unable to enter due to some system inefficiency. This type of system is especially beneficial when applied outside server rooms. A similar access control is put up when trying to access a business's security solution dashboard.
9. Emergency detection and alarms 
Every video security system is constructed around the same basic structure, smart devices attached to a cloud based platform via secure network and gateway; being accessible via applications on user's monitor or other devices. The smart sensors and IP based cameras can be employed to fulfil a multitude of purposes, ranging from simply recording footage and detecting intrusion, to recording and livestreaming footage while detecting intrusion, fire, smoke, carbon monoxide, change in temperature, humidity levels, deviation in SOP adherence, vibration and other unwanted things; combinations being customizable. Depending on the sensors and cameras chosen by a business as per their use cases, the security systems can be trained to act a certain way while detecting a foreign object, person or activity.
10. Integration, monitoring and administration 
The whole point of investing in an e-surveillance solution is the integrated ecosystem that it creates, providing a general follow through mechanism for every operation taking place in the organization. While a good day's work and secured premise raises no alarms; an unidentified person entering the premise or accessing a 'staff only' arena will be logged onto the surveillance platform as an intrusion notification, to be validated by any authorized officer; upon which either a warning can be warranted to the intruder or the information can be relayed to law enforcements; depending on the gravity of the situation.
Conclusion
Surveillance of business premises and a close eye on their operations has become a must for organizations; requiring a vigilant round the clock system that keeps its eyes open when the humans sleep. The requirement of a system that is always on duty, looking over every nook and corner of the facility has been fulfilled in recent years with the development ensued in the technological arena of surveillance. The not so recent but in-trend technical advancements have created a secure business structure, able of supporting a multitude of recording devices across locations as well as maintaining a flow of operations when an edge device is triggered. From simply notifying a surveillance officer regarding an abnormal activity in the premises to the application of intelligent data to learn more about the organization's energy consumption and deducing ways of bringing it under control; a video surveillance system creates a net of secured efficiency across the whole organization.