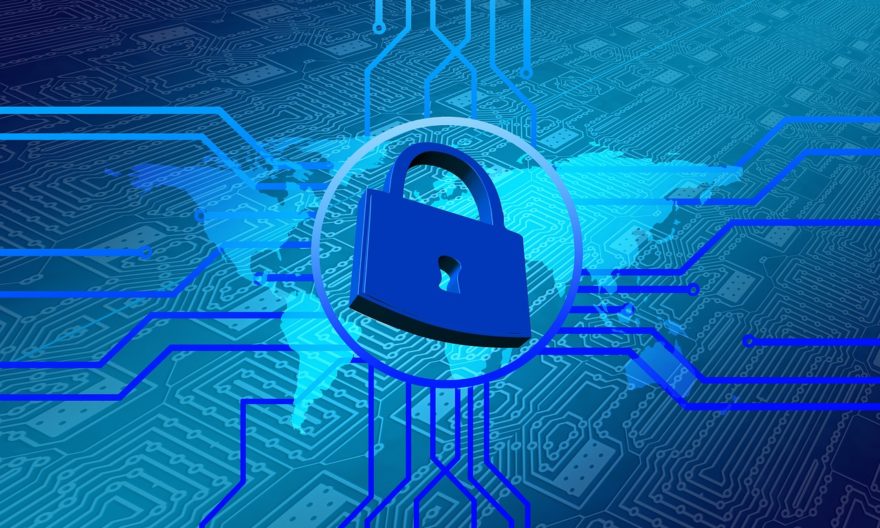 Timely research from Titus and Blackstone has unveiled top data security predictions for 2020.  Based on surveys and interactions with enterprises across the world, in addition to analysis revealed during major IT events, these predictions show how personal document privacy trends, compliance and cyber security threats are likely to dominate in 2021. Knowing about these trends and threats can help organizations understand how they can impact their long-term data security strategies. 
Here are some of the top Data Security Threats predictions for the coming year.
Business data will increase, both in volume and value: According to a US presidential candidate, Andrew Yang, data is more valuable than oil.  And rightly so, crucial data insights have far more worth than oil in itself, which is why keen data security professionals and companies must look into evaluating the value and volume of the business data in their systems.  The quicker they respond to protect their data files, PDFs and documents, the better will they be able to mitigate data risk and prevent breaches. 
 
Businesses will elevate the identification of personal data: Unfortunately, most security officers are still unaware of where personal credentials and sensitive data exists within their organizations. And because it is not possible to safeguard what cannot be found, a growing number of companies wrestle with this issue. Some others introduce security policies that can secure personal data as it is created and moves throughout the company, including where it is preserved and catalogued. 
 
The greatest threat to privacy will come from emails: Based on a survey conducted by TechJury, employees generally send approximately 40 work-related emails while receiving around 80 emails on a daily basis.  If that number is extrapolated across a 1000-person organization, the impact of 40,000 to 80,000 emails a day moving in and out of the company can be colossal.  Systems therefore need to be in place to scan email content for viruses and trojans, monitor information leaving the company, and encrypt content where necessary. 
 
Growing rules and enforcement will lead to more substantial fines and prison time: Across Asia and Africa, many data protection acts are likely to come into effect in the coming year.  And companies that refuse to comply could face unpleasant outcomes. Noncompliance could see harsher fines and extended jail time if specific data acts come into play. 
 
Cloud will become ubiquitous: Cloud migrations are likely to pick up speed in 2021, and unfortunately, so will its data security issues.  Data security problems could persist even as several companies move their data to cloud environments while continuing to maintain it on-premise.  One of the most prominent shortcomings in many platform offerings is the inability of supporting hybrid clouds and data only encrypted whilst in transit. 
 
Artificial intelligence and machine learning will get more refined: The likely adoption of automation could significantly ease identifying and protecting sensitive data. Currently, government agencies and military organizations across the world are appreciating the advantage of machine learning in creating robust data security frameworks. Similarly, in the coming year, the focus will be on assisting companies to adapt to machine learning concerning data management and document protection. 
 
Document protection and management are likely to converge: For best practices in data management and security, across the data lifecycle in an organization, a broader convergence is expected to take place among stakeholders in data management and protection. There could be numerous opportunities for skills to collaborate strategically and cross-pollinate. 
 
Need to report every data breach: And while the rise in the number and sophistication of data attacks is alarming, it is crucial to remember that every organization must report a data breach that involves a real risk of significant harm to affected consumers.  The more sensitive the data, the more likely is it to be misused to inflict damage.  This is why it is imperative to report the breach as soon as possible. 
The key to resolving the most challenging data security issues today is to anticipate and alleviate growing pain points. To ensure you're taking the right steps to benefit from the digital transformation, you must protect your data from cyber criminals through digital rights management software. Regardless of whether your company is fledgling or well-established, big or small, the most significant challenge is to secure your organizational data and IPR. And as your company grows, the data is also likely to develop, which is why you need to continually supervise, update and protect your data as you expand.
A data breach for any company is undoubtedly detrimental to its bottom line. And especially so for large companies that have significant data and databases of client information. In spite of company size, every business must implement DRM solution to safeguard their documents and PDF files while updating their security networks to remain safe.