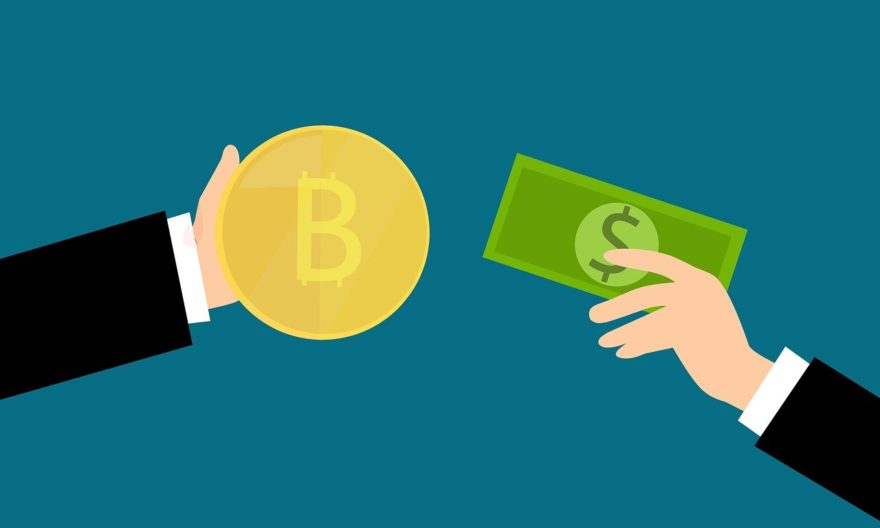 Most popular and biggest cryptocurrency Bitcoin set a record high $50,584.85 today. Tesla, Jack Dorsey, Jay Z and many other well-known companies invested millions & billions $ in bitcoin recently to make bitcoin (BTC) "Internet's Currency". Crypto lending is lending purely based on cryptocurrency like Bitcoin, AltCoin, Doge, Ether, etc. Crypto Lending is same as other assets lending or loan. Let's learn more about crypto lending and how it actually works.
What is Crypto Lending?
Crypto lending also known as DeFi Lending and Crypto Loans. Cryptocurrency is digitised money that does not have any physical form. The most popular example being Bitcoin. So it's easy to use and lend it to other. In Crypto lending, a lender lends cryptocurrency to the borrower, and the borrower has to return the money along with the interest later. The return can be made in the form of cryptocurrencies, assets, or other forms of money.
How Does Crypto Lending Work?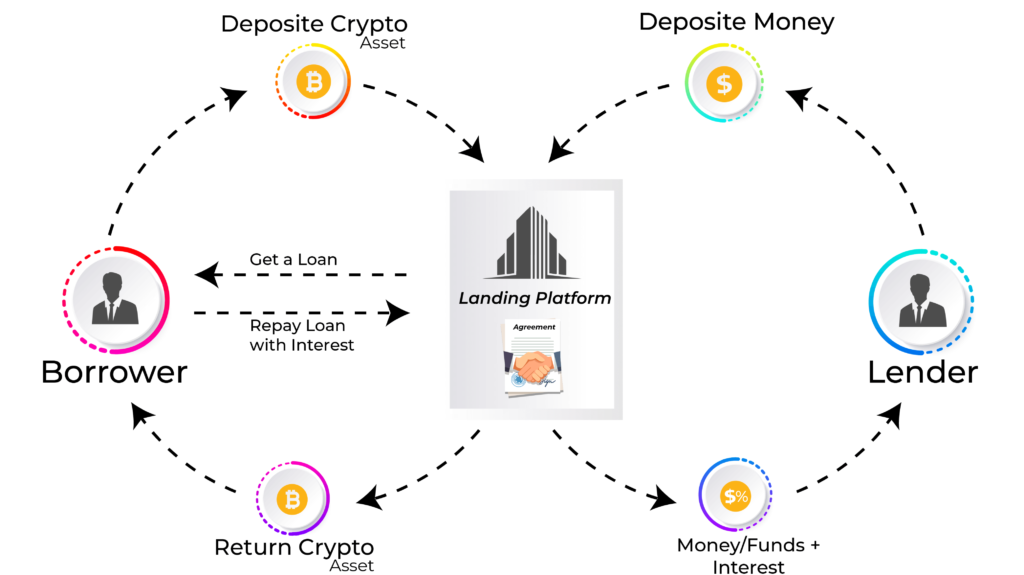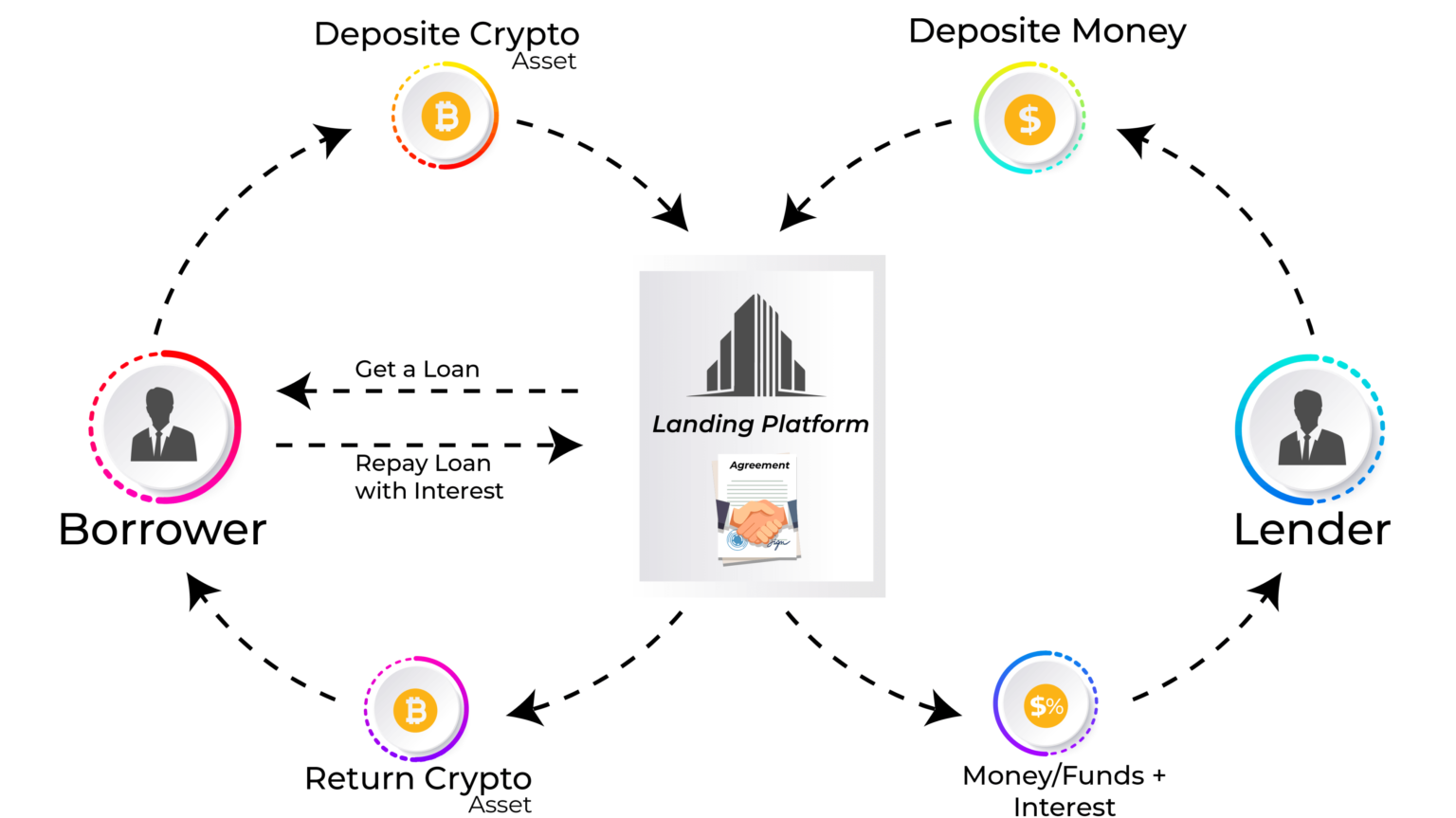 In crypto lending cryptocurrency or crypto assets are used for lending. The borrower can use crypto assets as collateral to obtain a fiat loan, similarly, a lender can lend fiat money/funds to the borrower for an agreed-upon interest rate. This is done through crypto lending platforms.
Is Cryptocurrency Lending Safe?
Crypto lending is a young segment of the market. However, it has great potential in the near future. It is not completely safe as it is volatile as well as prone to cybercrimes or frauds. Moreover, the fact that the credit history of the borrower is not necessarily checked makes people with bad credit history get loans. In the long run, Crypto lending is safe as well as extremely profitable.
Many Crypto lending platforms not only require KYC and other verifications before providing access to Crypto loans but also provide compensations to the lender just in case things go wrong. It is a field that has an extremely bright future.
The more people invest in cryptocurrencies the better the interest rates and returns will be. In fact, many people are converting their fiat assets into cryptocurrencies for crypto assets. This means that the value of cryptocurrencies is increasing. Therefore as far as the future is concerned cryptocurrencies are a safe and beneficial investment.
Cryptocurrency Lending Rates
When talking about the Crypto lending rates, they are extremely varying. The variance of Crypto lending rates is because of the different business models that are using crypto lending and because of different platforms. Crypto lending rates are extremely volatile to the demand for a particular type of loan.
There are Crypto lending platforms that provide extremely different lending rates within the site itself. This again is because of the volatile nature of cryptocurrencies. The more the demand for the loan, the more the interest rate will be. However, keeping an extremely high-interest rate will not attract borrowers. Similarly, keeping a low-interest rate will not attract lenders. There is a constant struggle to maintain an interest rate that can attract both parties. This is exactly why platforms offering very high or very low-interest rates for Crypto lending will cease to exist in the future.
Cryptocurrency Lending Platforms
Crypto lending platforms enable P2P crypto lending. This means that the lender and borrower interested in crypto lending can easily connect online via a platform known as a crypto lending platform. This removes the participation of any intermediate in the lending process in the lending process. Peer-to-peer cryptocurrency lending has made lending extremely convenient.
Factors low-interest-rate increased transparency, loans and returns comma increased security, etc has made p2p tractor lending popular. Crypto lending programs help in connecting with Crypto lending providers and educates one about cryptocurrencies as well as Crypto lending. Nexo, BlockFi, SALT are some of the top crypto lending platforms. Different platforms are popular for different types of loans and different parties as it caters for the need of their interest.
BlockFi is a great platform for beginners as it tends to attract lenders and borrowers alike because of quick access to a loan. Similarly, Nexo is also a popular platform that has grown a lot and is all set to have a bright future for the same. It deals with blockchain assets or crypto lending. Borrowing a loan via mix starts from 5.9% A lender can earn interest up to to 10%. On a positive note, with the rise of crypto lending platforms like SALT, borrowers can get crypto loans at reasonable interest rates.
Types of Crypto Lending Platforms
Crypto lending is done via Crypto lending platforms which are broadly two types. Centralized Crypto lending platforms and Decentralized Crypto lending platforms.
Centralized Crypto lending platforms
In a centralized Crypto lending platform, a third party manages the entire lending process. The rates are higher as compared to the decentralized Crypto lending platform.
Decentralized Crypto lending platforms
A decentralized Crypto lending platform does not involve a third party. In this platform, a basic protocol handles the lending process. The user is the main manager of the same. It is a lot more transparent as transactions are displayed clearly. The rates are also lower as compared to centralized Crypto lending platforms.
Pros and Cons of Crypto Lending
Probably the biggest and most attractive benefit of crypto lending is high returns. It is extremely risky lending however the returns are huge. Moreover, there are also quick returns in the same. A major drawback for the same is the extreme risk involved. It is extremely volatile. Another drawback is the fact that when a borrower applies on a site for crypto lending the site does not review the credit history of the borrower. This means that a person with a bad credit history can also get a crypto loan easily. This can go both ways. It is a benefit to the borrower however is a drawback for the lender. To make up for the same many sides provide insurance to the lender. With many compensating 80% of the crypto assets or money.
Precautions
Crypto lending, in fact, cryptocurrencies itself are new concepts into the financial world. Even though it is new and extremely risky, the returns offered upon investment are huge. This makes cryptocurrencies and crypto lending extremely popular as it is growing day by day.
People have benefited a lot by investing in the same. Moreover, the fact that people are willing to take up huge fait loans by using their cryptocurrencies as collateral shows the fact that people see huge potential growth in the same. However, dealing with cryptocurrencies as well as crypto lending needs to be done very carefully.
It goes for both the lender and the borrower. The biggest drawback of crypto lending is the fact that credit is not checked. This enables fraud or fake parties to get involved. There is insurance as well as compensation offered by crypto lending platforms but, prevention is better than cure. Therefore taking necessary precautions and doing the required research before diving into crypto lending is important. It is attractive but highly risky.
Conclusion
Crypto lending is a fast-growing but new concept in the market. Anybody owning crypto assets has an amazing opportunity to put the assets to work and earn money. Doing your research before choosing a Crypto lending platform is important. Selecting a Crypto lending platform according to needs, types of cryptocurrency, or assets available and other factors is important.
There are also lending sites that have a local token. However, when using the local token there is a risk that the value of the local token will decrease over time. But the interest offered on the local token is very high and therefore lenders can get great returns. Getting into crypto lending has it on benefits as well as risks. With the huge returns that crypto landing has to offer crypto lending is a great option for people having crypto assets or money.