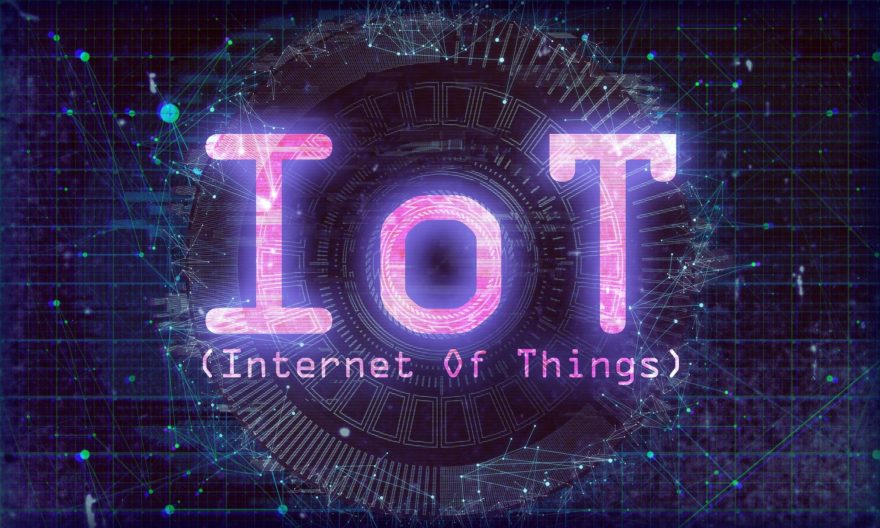 IoT or Internet of Things are devices that can connect to the internet and can make decisions on their own. Various technologies used in IoT devices include low energy wireless devices like, ZigBee, NFC, LTE, etc. As of now, there are more than 26.5 billion devices out there and the current world population is 7.8 billion and as the statistics show the statistics are going to fivefold in the next 4 to 5 years that means in 2025 we will be surrounded by almost 75 billion devices. It is also expected that the number of IoT devices will hit more than 30 billion by 2021 end. There are many companies in the IoT market and some of them like Cisco, IBM, ARM, Huawei, etc are at the top.
IoT Trends
IoT itself is a trending topic to discuss but it is a developing path and various segments and its applications are often found in top trends in the tech world. Out of which some are connecting IoT to the cloud, data security, and smart home systems. These are the most growing segments of IoT that are accelerating the development of IoT.
IoT Lifecycle
Being a top domain for tech enthusiasts, IoT's lifecycle plays a vital role in the upcoming updates and especially IoT Devices security updates. IoT follows a 4-path lifecycle, i.e, collect the data using sensors, communicate with servers using routers, switches, and hubs, analyze the data, and to act on the data using actuators.
IoT Devices
Here is a list of Best IoT Devices for home to buy in 2021.
Amazon Echo Plus is a famous and reliable IoT device from amazon that can do multiple chores for you. It is more like an assistant. Echo can play songs, in external as well as built-in speakers, make calls, send texts over voice command, and if compatible with other smart devices in the house, it is also able to navigate them. It is also automatically connected to Alexa, Amazon's smart Voice Assistant.
Google Home is a smart IoT device that lets you get connected to google assistant over WiFi automatically. It can do the common and no-brainer chores for you like sending a text, setting a task, playing songs, navigate the smart device of your house, all this just by giving voice commands.
August Doorbell Cam is a practical IoT device that allows you to answer your door remotely. It also provides you with recording based on motion alerts. It also provides you with free 24-hour video recording. August Doorbell Cam is a smart product. It pairs with the August products in your house and smartly allows the guest into your house and keeps the trespassers out.
Smart Coffee Maker makes easier to start, schedule, monitor, and modify brew processes from anywhere using the WeMo App on your mobile device. It contains a removable brew basket that is easy to clean and setup. This Programmable coffee maker made of stainless steel thermal carafe which keeps coffee hot for a longer duration.
WeMo is a smart and eco-friendly IoT Light Switch that will be able to turn on/off the lights over a voice command or by using your mobile. It gets connected to your home WiFi Router and gives the owner wireless access to the lights. The product was made to save electricity and making it easy to use and controllable over voice commands made it handy. It works with Amazon Alexa, Google Assistance and Apple Homekit.
Nest thermostat is a smart thermostat that learns and adjusts itself to the room temperature and provides ambient and pleasant temperature to have. However, for security purposes, it does have a manual override option. It can also interact with Alexa for voice commands and saves energy by adjusting itself to room temperature.
Philips Hue is the futuristic smart lighting system based on IoT. The best thing about these hues is that they are wireless and can completely control the lights remotely. They also provide a variety of controllable ambiance lights that fit in every mood. Research shows that the light around us affects us in more ways than we think, they are not only able to get us good sleep but also sets the mood around us.
Foobot air quality monitor is a smart indoor system that checks indoor pollution and does not limit itself to only checking but also improves the indoor air quality. This smart IoT device also helps in keeping the humidity and temperature levels in check.
Bitdefender, the global cybersecurity leader produced this smart hub that makes the devices connected to the home WIFi secure and prevents the attack and the spreading of malware, viruses, trojans and other security threats. It can act as a wireless router or can be configured with existing one.
NETGEAR made this extremely powerful mesh Wifi System based on IoT principles and this product when planted in a house covers the area and provides high-speed internet to every corner of the house and removes any dead WiFi zones from the house, and is ineffective from the number of connected devices.
The iSmartAlarm Home Security System is a Do-it-yourself (DIY), Self-monitored, self-controlled and expandable Internet of Things (IoT) system. With iSmartAlarm no monthly fees, no contracts required. The iSmartAlarm mobile App allows the user to utilize their mobile to arm, monitor and disarm their security system at any time, from anywhere. It also contain Built-in 110 dB siren in CubeOne hub that integrates well with IFTTT. Its very easy to add on or install Door Sensors, Window Sensors, Motion Sensors, Satellite Siren, Smart Switch and HD camera.
Google Wifi system is one of the best Expandable mesh Wi-Fi system. It is a new type of inter-connected system that replaces your router for fast and seamless coverage in every room, on every device. Google recently launched its newer version called Google Nest Wifi.

you can find more comprehensive list of the top Internet of Things devices on iotlineup.
IoT Advantages
One of the biggest perks of IoT is it encourages more and more machine-to-machine communication. Another exploding application among the 100 others is automation and more precisely home automation. The main reason for the growth of IoT is automation and smart devices.
Conclusion
Internet of Things is one of the most booming technologies of the century. These devices truly help us develop in technology and move towards our future. In 2021, these devices are predicted to be on the top but nothing is predictable in technology.