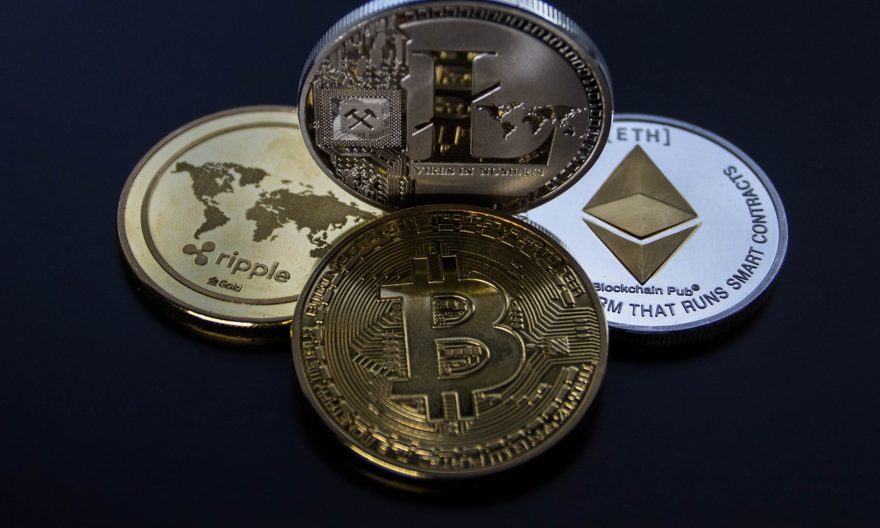 If you're planning to invest in cryptocurrencies in 2021, then you need to explore your options and research the most lucrative opportunities on the market. Yes, Bitcoin is almost always a sound investment, but that doesn't mean that you should put all of your investment capital into one cryptocurrency. In fact, one of the soundest strategies is to diversify your investment portfolio and pour capital into several different cryptocurrencies to spread the risk and maximize your ROI over the long term. But you probably know that by now.
What you need to do now is to find the best crypto investment opportunities and to understand how cryptocurrency works in order to make the best decisions when the time comes to invest. Don't be fooled, this requires research, planning, and preparation, and while it might not be overly exciting, it is necessary for making sound investment decisions in 2021. Today, we are taking a look at the most promising cryptocurrencies for 2021 you should follow and invest in when the time is right.
Litecoin
For years now, Litecoin has been one of the more stable altcoins on the market, and experienced investors know all too well that it is going to remain a sound stable option in 2021. Launched by Charlie Lee in 2011, Litecoin took off almost instantly because it was conceived and designed as a form of Bitcoin, giving it several unique advantages when compared to some of the other altcoins out there. Also referred to as digital silver, Litecoin is a trusted cryptocurrency widely used around the world, and it is a lucrative investment for three main reasons.
Firstly, it's important to know that Litecoin's popularity always keeps it on the industry's radar, and so LTC is widely used for payments across the globe. Plus, the number of places where you can pay with Litecoin is always on the rise, so people will be using it more and more in the years to come.
Secondly, it's important for investors to know that Litecoin's value and price heavily depends on the value of BTC. This means that if the price of Bitcoin rises, so does the price of Litecoin. Lastly, LTC has low transaction fees, which is always a good thing if you're looking to minimize financial waste.
Ethereum
Unlike many other cryptocurrencies circulating the blockchain realm, Ethereum is one that seems to always be attracting investors, traders, and miners. The fact that more than 110 million ETH coins exist currently on the blockchain coupled with the fact that ETH doesn't have a cap on issuance means that new investors have a cryptocurrency they can always bank on. Ethereum and Bitcoin have always been the safest investments around, and given the fact that ETH has the second market cap rate is a big indicator of its future popularity and potential.
Not to oversell it, but ETH is versatile, flexible, supported by thousands of developers, and can be used in many areas and industries in the world. Nothing really indicated that ETH will go down anytime soon, but it's important to note that its top rival, Bitcoin, might just be an even better investment for newcomers in the industry.
Bitcoin
Since it launched in 2009, Bitcoin has been the face of the cryptocurrency industry. It's value and stability has ebbed and flowed over the years, but there is no denying that it is the crypto with the highest ROI potential, particularly if new investors start mining them right away. In 2021, investing in the right bitcoin mining hardware as well will prove to be vital for long-term success in the cryptocurrency game, as you want to mine as many BTCs as possible before they are mined out of circulation.
However, you might be asking yourself why you should bother with Bitcoin if millions of people are after it. The reasons are many, but one that people often overlook is Bitcoin's staggering potential to recover from market crashes. For example, the BTC market took a big nosedive in March 2020, yet in September it was back up to $16k a pop. This goes to show that Bitcoin will always be the top crypto when it comes to market capitalization, and new investors need to include it into their 2021 strategy.
Ripple
Ripple is yet another well-known cryptocurrency that offers a stable investment opportunity for newcomers to the industry. Abbreviated as XRP, this crypto is among the top-performing cryptos by market capitalization and is the native coin of the Ripple platform. In the years to come, it is expected that Ripple along with other blockchain companies like EOS will rise in popularity and value many times over, particularly because of its commitment to further development and the fact that XRP has a high issuance.
Ripple XRP currently holds the fourth place among the world's biggest cryptocurrencies. In the third quarter of 2020, it had a market capitalisation of 10,837.06 million US dollars and it's current is $0.606. The price of Ripple at an all time high, which will probably make it attractive to many prospective traders in 2021.
Tron
The final altcoin you should keep an eye on and invest in in 2021 is Tron, or TRX. Launched by a blockchain entertainment platform, Tron, TRX market cap rate is almost two billion US dollars, making it one of the most lucrative investments out there. When it was initially launched back in September of 2017, its price was $0.001984. However, it quickly surged, reaching it's all-time high price in early 2018.
It is expected that TRX coins will grow in value drastically in the years to come, making it a cheap altcoin with a high ROI potential. Be sure to invest in TRX as well in 2021.
Wrapping up
Investing in cryptocurrencies in 2021 is a sound decision, but you need to know which cryptos have the biggest potential. The cryptocurrencies we talked about today offer a stable foundation for newcomers in the industry, and will help you build long-term success on the blockchain.
Latest posts by Elaine Bennett
(see all)