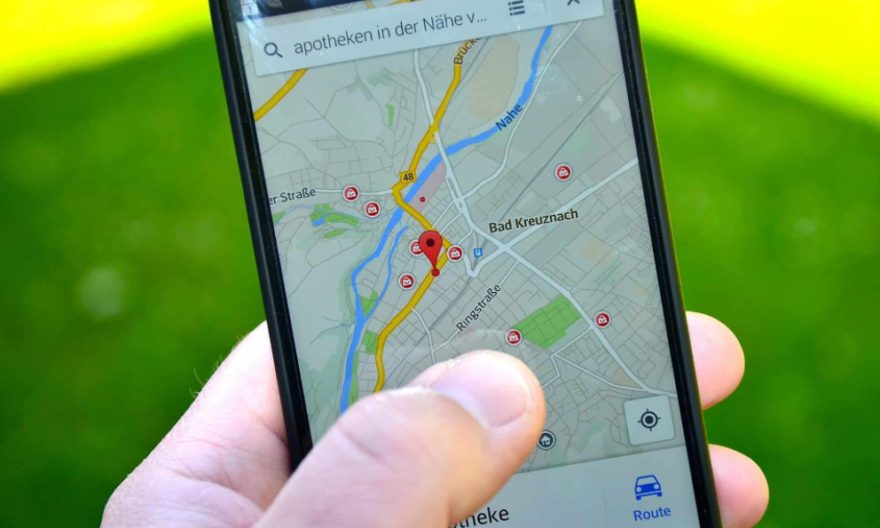 When your team is out in the field, it's only natural to keep track of their whereabouts. After all, you can't fix problems that aren't visible. You can see how your staff moves from client site to client site by using GPS time monitoring. This means you can keep track of their time and attendance based on their location without physically visiting each one.
Keeping track of your entire field team manually is nearly impossible. Despite this, many businesses continue to try. In a 2020 state construction report, professional ghostwriting services found that construction business owners and managers spend an average of 11 hours each week commuting between job sites to check on crews, according to 56 percent of them.
It's easier to dispatch your teams and know that they're working as needed with an employee GPS monitoring tool. This enables you to allocate more time to other responsibilities while also fostering trust among your employees.
GPS data can show you that getting from one task to the next takes longer than you anticipated. You know if certain jobs always take longer than expected or if particular staff are always late. Most decent GPS monitoring apps can alert you if someone skips a shift or shows up somewhere they shouldn't.
What can you expect from a GPS tracking apps?
The employee tracking app does more than just telling you where your employees are at the available time.
Live and historical location data:
Some location apps use your employee's phone or mobile device's GPS capability to tell you where they are right now. Other programs track your employee's movements throughout the day. You can then use this data to decide how well the employee has planned their trip.
The most advanced GPS tracking apps allow you to follow your whereabouts in real-time as well as in the past.
Manage your field staff across multiple locations:
The best app enables you to locate and manage your crew across numerous locations from just a single dashboard. From this, you will have complete access regarding:
Their travel history.
Their current travel time and route.
What task they are working on.
This feature is quite a handy feature for both dispatchers and managers. Moreover, it is particularly convenient for large teams that are covering multiple locations at one time.
Automated Clock in and out:
Geofencing enables you to set up any specific locations, such as job sites. Due to the software can tell the user time of arrival or leave of the employees. Many good applications can utilize this data to trigger an action, such as:
Starting or stopping time tracking.  
This is a fact that many apps do not offer automatic clock in or out. As even if they have Geofencing technology. Instead, some employers send their employees a notification to start or stop their time recording.
Ensure that you identify the automated time tracking features when you see the Geofencing feature on the app feature list.
Timesheet Synchronization:
 According to a research, most of the business loses more than ten hours every month when processing their timesheets and invoices. If you have to select a best employee GPS tracking apps, then see if the app:
Uses time and attendance data.
Through this, you can save plenty of time because the app would automatically gather the entire time and attendance data. Through which you can easily maintain your sheet.
Best Employee GPS Tracking Apps:
1. Hubstaff (Android and iOS): 
Best for: Sales teams, construction businesses, and other field services all have mobile workforces.
For optimum visibility, Hubstaff provides reliable GPS location services.
The geofencing capabilities are fantastic. Geofencing is made inexpensive for businesses of all sizes by Hubstaff. According to book promotion It's simple to add or delete users as your team grows and changes, so you only pay for what you need.
Your employees' timesheets are automatically generated with geofencing. The clock starts ticking when they arrive at the job site. They don't even need to consider it. Crews show up, and the app handles everything else.
This is a crucial tool for developing teams. Instead of going from site to site to ensure that your crew arrived on time, you now have real-time location data for everyone on the clock.
That means you can rest assured that your timesheets are correct. Plus, Hubstaff's sophisticated automation helps you save a tonne of time when it comes to handling payroll.
Some teams don't always work from the same project site. With essential fleet tracking capabilities, Hubstaff has you covered.
The detailed dashboard shows the routes traveled, stops made, and time spent at each site. Hubstaff is a great salesman tracking app because of these characteristics. It's great for all types of mobile teams.
Hubstaff is created for efficiency. Hubstaff includes numerous features regarding the field, such as:
Keeps track of expenses, and it makes sure that those expenses are within the budget.
Automate bills for hours that they have worked or another related expense.
Computerized payroll and use less time on timesheets.
Set up schedule and work-order for one-time or recurring tasks.
Establish and communicate the crew schedule.
Employee location tracking is quite simple and cost-efficient with Hubstaff.
2. Timesheet Mobile (Android and iOS): 
You can follow your employees' locations from anywhere thanks to real-time syncing with Timesheet Mobile's employer site.
You can clock in with the punch prompt and leave a job site with a single button press. You can also use geofencing to automate the procedure. Whichever choice you choose, everyone will have an easier time keeping track of time.
This tool helps you manage time off and holidays by reminding your employees to take scheduled breaks. This guarantees that your employees are well-rested and motivated.
Timesheet Mobile's punch clock app can measure mileage and time traveled on more premium subscriptions. This is useful if you wish to save money on gas by optimizing your travel routes.
Employees who attempt to track unauthorized overtime will receive an auto-alert from the app, which can save you money.
It will also alert them if they are not where they should be during business hours.