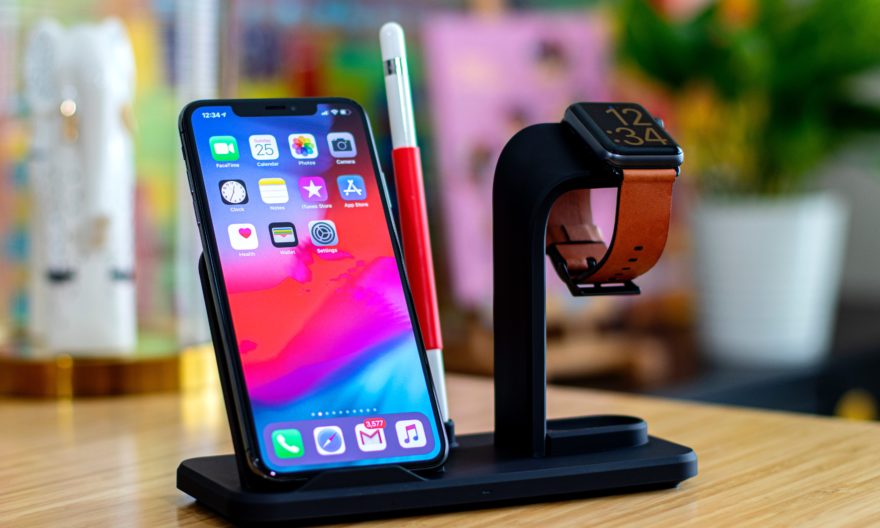 The AppStore updated guidelines recently to allow apps to send advertisements (ads) as push notifications. Previously, Apple developers were unable to send push notifications for advertising and marketing purposes.
Now based on the new guidelines, it will only allow sending ads using notification if the user permits to send them such notifications.
Users can easily able to opt-out from these kinds of notifications. If the user installs the app which is their favorite clothing brand so they can enable the alerts.
Sometimes apple itself has sent out some of the notifications like ads in the past. So the company has been criticized for having different rules for themselves and different rules for everyone else.
People with an app installed for their favorite clothing brand, for example, may welcome AppStore push notifications to alert them when a sale is on.
AppStore updated guidelines Quick Overview
In section 4.3, As some of the categories in the App Store are impregnated already Apple has suggested developers against piling on similar apps. It clearly states that there are already lots of dating and other such apps on the Appstore. So as per latest Apple guidelines, all apps in this kind of similar category will be rejected "unless app provides a unique, high-quality experience."
Apple will block custom review prompts. Also as per new guidelines, In 5.6.1 section Apple asks devs to use Apple's provided API to ask for user reviews. According to the guidelines, this will save time for users and allow hassle-free app reviews or ratings.
The intention of apple has been good over here like no one wants to be spammed with notifications especially marketing messaging.
As an example we can say that:
Can a retailer use a push notification to tell you about their upcoming sale if you have already installed their apps?
Can Amazon encourage customers to buy a new phone with the use of the Amazon app?
So the answer's are here that we can send these notifications now based on the new updated policy by apple.
Sign in with Apple Guidelines
There are many other new updates that came down by apple. As mentioned in the Apple news and updates that apple set a deadline i.e. 30th April 2020 for Sign in with Apple functionality. This means that all the app with a single sign-on system must offer Sign in with Apple. Apple Sign in is easy to set up and it is protected with two-factor authentication (2FA). Apple's Human Interface Guidelines for Sign In with Apple shows in-depth information for the developers.
Apple also said that Apple will be careful and proactive especially while reviewing apps categorized as "dating" and "fortune-telling".
iOS Developers will no longer be able to prompt users with custom notifications, as they are now required to use official API provided by Apple. User can review your app within the app, now they don't need to go to AppStore and review your app.
Apple's latest OS iOS13 is running on approximately 77 percent of iOS devices that shipped in the last four years. So Apple has asked developers to build their apps and app updates with the iOS 13 SDK starting April 30. This will make sure that the apps have support for ARKit 3, DarkMode, CoreML3, and other latest features.

Read Next: iOS 14 Release Date: Expectations, Rumours, and Features explained