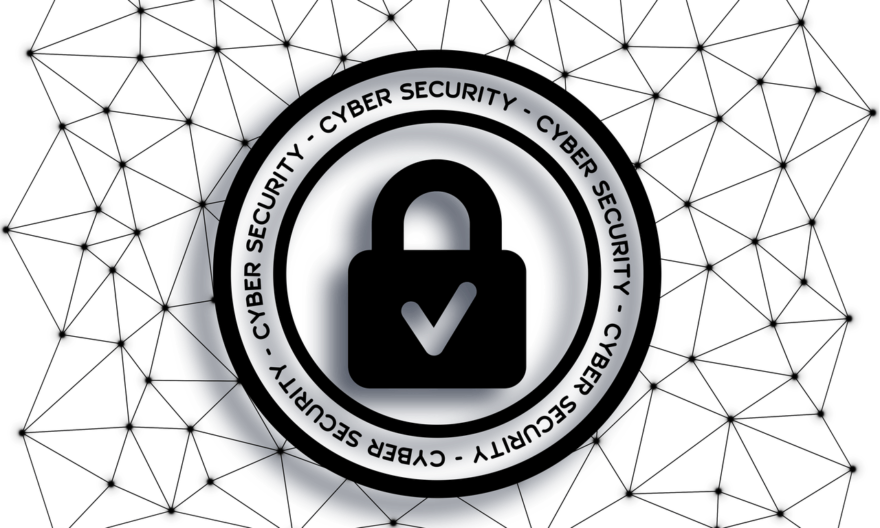 The outbreak of COVID-19 has significantly changed the working dynamics of businesses throughout the globe. The coronavirus effects have been immense, and the shift towards home-based working has exposed us to new challenges.
Threats of security issues have hit organizations and even individuals. And the threats will continue to increase in 2021. Protecting your devices and the information stored in them has become very important, and strengthening your cybersecurity has become the need of the hour.
Cybersecurity lessons learned from covid-19 pandemic
This article will highlight some of the most important cybersecurity lessons we have learned from COVID-19. So let's dive right in.
1. Virtual workforce is most likely to be targeted
With the majority of the workforce operating virtually, endpoint protection has become essential. Individual's laptops, computers, and mobile devices are more prone to attacks, and hackers can easily steal sensitive information from them.
Attackers can quickly obtain each employee's information through career pages such as LinkedIn and launch attacks to get data that can be used for ransom later on.
Phishing attacks are the most popular techniques to target a specific person within an organization to steal business credentials. Phishy emails, covid-related scams, and money-making schemes attract people to give out information.
Endpoint platforms should update IoT devices and networks, secure all connections and encrypt all data to increase cybersecurity. Moreover, organizations should train employees to be on the lookout for phishing attacks.
2. Importance of securing communication tools
Applications like Zoom or Microsoft office are the new normal for communication. Every instruction or strategy is delivered through these tools and is one of the most vulnerable spots to extract important information.
Attackers are likely to join meetings and steal your plans and strategize during meetings. This can impact your business growth, perhaps leave you vulnerable and helpless in front of the attacker.
If not set correctly, it can result in a major security gap. Avoiding Personal Meeting IDs, managing screen sharing, allowing signed-in users to join, keeping a check on the users are steps to protect from Zoomboming.
3. Passwords are no longer safe
2021 is the tipping point of passwords, and we can see a lot of service providers moving towards more secure ways of authentication.
According to McAfee's threat prediction report, the phishing links blocked by McAfee rose over 21% from March to November. And they are expected to grow in 2021. This is a serious concern since passwords can easily be leaked into the wrong hands.
Security services are looking forward to improving the security protocols by adding an extra layer of security. Adding passwordless authentication software and asking personalized questions or OTP (one-time-password) are stringent steps to increase users' overall security.
4. Prevention is better than cure
Improving the security protocols is highly likely to cost less than pay ransom to hackers who have obtained important information.
According to PwC's 2021 Global Digital Trust Insights, around 55% of businesses plan to increase their budget in the cybersecurity department. Not only this but companies are also hiring cybersecurity staff to improve their security further.
The report highlights that cybersecurity is becoming a crucial aspect in making decisions, and businesses have to take necessary cybersecurity steps to protect them from attacks. It is time to compromise on profits and invest in improving security so that no one can think about even touching your business.
5. Need of a robust federal cybersecurity workforce
Several cases of sensitive medical records leaks were reported during the pandemic. Thousands of medical alerts and requests were put online, including doctor names, patient name, their addresses, and phone numbers.
The websites are a massive threat to patients and doctors. Moreover, it also affects any development in the COVID-19 vaccine.
That said, the states need to diversify and strengthen the federal cybersecurity workforce. States should provide funding to foster the development of high-quality programs. And even hire new promising security experts to diversify their workforce.
6. Importance of assessing risk and management
The COVID-19 has highlighted the importance of continuously assessing risk and keeping the prevention efforts on top priority. A shock to one element of the system can significantly disrupt the core of any organization or even a nation.
Whether it be the shock of a pandemic itself or cybersecurity problems, understanding the risk can help develop an immediate and effective response. By accessing the risk, a better and reliable prevention mechanism can be built.
The organizations should invest in a system that can forecast better and then manage the risk. Even working together with Sector Risk Management Agencies can be fruitful in the long run.
7. QR codes are also vulnerable
In recent years, businesses switched to QR codes for more secure transactions. This opened new gates to payment from mobile devices that are quick and error-free.
However, fraudsters combined their creativity and engineering to create fake QR codes and drain the targeted individual's account. Furthermore, hackers are using QR codes to install malware on mobile devices and penetrate networks.
It is possible that fake QR codes can open webpages, make a transaction, or even send messages without the user's permission. What's surprising is that the victim remains completely unaware of the attack source and loses all his credentials.
This makes mobile threat defense and passwordless authentication essential for mobile devices. Updating software, avoiding third-party applications and using authenticated websites to make payments can avoid such scams.
Final Thoughts
COVID-19 had striking effects on the security industry, and with the new challenges, many new cybersecurity lessons were learned along the way. The COVID-19 is likely to have a tremendous influence on each business sector's daily operation, and the difficulty in securing the data will continue to rise.
However, these cybersecurity lessons provide us new ways to fight back the security problem, make us aware of possible attacks and help us be on the lookout.
Businesses need to ensure that they have all the support to defend themself from sophisticated attacks and ransomware. Being up to date with the threat level, hiring security experts, and training employees can be an excellent strategy to secure themself from security breaches.