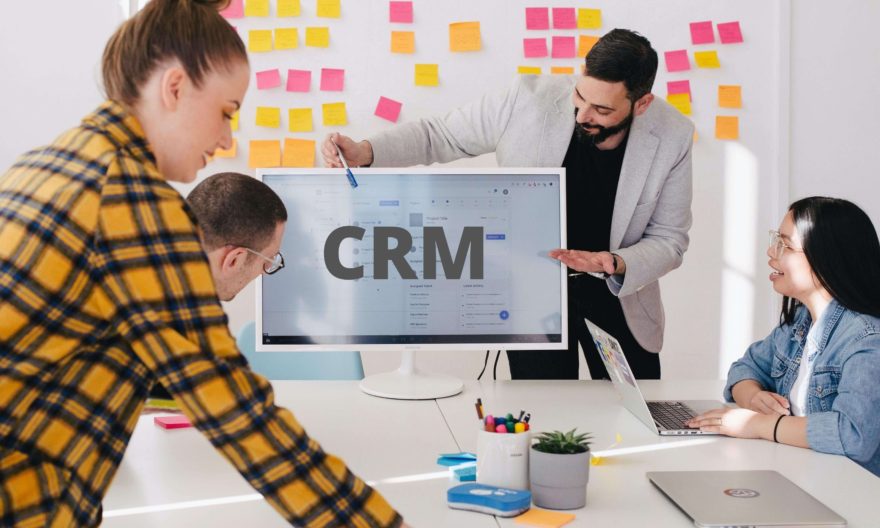 Open Source CRM is to describe open customer relationship management solutions that mean it gives control over solutions of CRM. It can be also useful to develop customized CRM to meet business goals. Open-source is a software development philosophy in which the source code is freely and openly available to the general public. Anyone can modify and redistribute code based on the need. Most software is based on at least some code from open source libraries, even programs that are privately developed.
Although, like other developers, open-source libraries also take advantage of CRM vendors. Some CRM is expanding as an open-source while others are an open-source hybrid and private code.
However, using a CRM system can boost productivity among reps, retain all information. It keeps all prospects information in a single location, allows the team to close more deals, and cultivate valuable business relationships.
What is Open source CRM?
Open source CRM is also an alternative to proprietary CRM solutions from major corporations such as Salesforce, Microsoft Dynamics, and HubSpot.
Moreover, open-source CRM applications usually run on Linux. They also incorporate freely accessible tools such as the webserver Apache and PHP. Any software running under an Open Source Initiative and maintaining an OSI-compliant license can integrate into a CRM platform and used it for commercial use. Open source customer relationship management offers all of a proprietary CRM's useful features. They are like customer service, pipeline management, market automation, and contact management but there are essential distinctions to remember between the two groups.
Top Open Source CRM Systems
Here is a list of top open source CRM solutions.
openCRX
OpenCRX is an open CRM solution and a perfect alternative to proprietary CRM solutions such as Salesforce, Dynamics, and Zoho. However, they have rich and smart features in the areas of Sales Force Automation, Customer Care and Support, Marketing Automation, and Analytics. It includes a BSD license that helps in business. This CRM is OSI licensed and user-friendly. Moreover, OpenCRX makes management much more convenient than other free CRM solutions.
Odoo
Because of its persuasive and rich feature set, Odoo is a leading customer relationship management platform used by developing companies. Odoo boasts a user interface that's easy to use and that makes sales members easier to handle. Odoo CRM offers substantial assistance to Linux finance and accounting solutions. It also provides exchanges between sales teams. Although, It makes communication between different teams much simpler and easy with useful features, including VoIP and personalized alerts.
Yetiforce
Yetiforce is an excellent all-round CRM system for small and medium businesses. They offer an easy-to-use user-friendly UI, which helps maintain automated workflows. Since Yetiforce is GDPR-compliant, it is especially appropriate for companies that have operations in Europe. Yetiforce comes with easy and best email marketing features, territory management, conversion leads, task automation, etc. Moreover, they also offer outstanding desk assistance services, including monitoring communications, resource management, and real-time communication.
Freshsales
Freshsales is a full-fledged modern sales open source CRM solution with rich features and interactive User Interface. It is an ideal solution for growing businesses that require better scalability. It allows new startups and businesses to grow effortlessly. Freshsales helps teams to export vital data as separate files and quickly send out bulk emails. For people looking to track leads and initiate customer interactions, it's a perfect starting kit.
ConcourseSuite
It is another CRM that offers free business start-up plans. ConcourseSuite provides outstanding features of automation and job management to enhance customer satisfaction. CRM's cloud-based design means that business managers can access it from wherever they want. ConcourseSuite comes with excellent corresponding smartphone applications for iOS and Android devices. Although, ConcourseSuite allows contact between team members effortless.
SuiteCRM
SuiteCRM is yet another powerful CRM especially for new startups and owners of the small and mid-sized business. Due to comprehensive documentation, demonstrations and its huge community SuiteCRM is incredibly easy and quick to adapt. SuiteCRM implements a support team to track from a single dashboard all data related to the customer. They also facilitate the modification or extension of this CRM solution by third-party. Hence they offer good third-party business applications and optimized web frontend APIs.
EspoCRM
EspoCRM is a free open source CRM built to boost sales by providing top-grade customer service. It may either be running itself on client hardware or built-in cloud systems for greater accessibility. It provides simple codebase adjustment hence one can easily change EspoCRM to address specific needs. Moreover, EspoCRM lets businesses use their rich workflow management solution to streamline company processes and activities. EspoCRM comes with comprehensive support for easy monitoring tools, which provide critical business analytics.
Vtiger
Vtiger CRM is a unique solution for customer relationship management that offers both open source and a Cloud version. Enterprises can pick items such as inventory, help-desk, publicity, or everything in one bundle from multiple pricing plans. It is developed by using a list of common open-source software such as PHP, Apache, MySQL DB, SugarCRM, and others.
This comes with comprehensive support for process automation, inventory management, mobile frontends, and robust project management.
Really Simple Systems CRM
Really Simple Systems CRM is a free solution for small business customer relationship management. The CRM is highly flexible and allows companies to change or expand functionality as they wish. There are enough resources available for starting up businesses and dealing with potential troubleshooting with this CRM. It offers customer service apps that are easy to access and yet effective to help companies keep through.
Axelor CRM
Axelor CRM is an open source CRM feature-rich and straightforward that can be helpful for startups and small businesses. This Axelor CRM offers a range of ways of installing the CRM, which includes a cross-platform installer, docker container images, platform-specific executable files. The codebase is open-source and readily accessible via the GitHub archive, which enables users to change requirement-based features. Because of its excellent documentation, creating and keeping up business management operations with AxelorCRM is very simple and convenient.
Some Other Commonly used CRM's
Moreover, free CRM solution companies mainly gain revenue by enabling firms to buy premium extensions that unlock better functionality or support structures.
Freshsale CRM: Freshsales is a cloud-based CRM solution that helps businesses across a number of options.
HubSpot CRM: HubSpot is a cloud-based CRM program that helps businesses of all sizes monitor and grows leads and evaluate metrics of the business.
Flowlu CRM: It is a cloud-based platform developed for organizations of all sizes. Its free edition includes CRM features such as leadership, communication management, sourcing, invoicing, and project management.
OroCRM: It is based on the web development system of Symfony2 PHP, which is widely used and well-appreciated.
X2CRM: X2CRM shares code freely across GitHub, SourceForge, and Bitnami. Thus, it allows everyone to customize it for their own purpose.
Benefits of CRM
Hold a single database all over the sales department
Manage all contacts and contact with prospects
Automate input data
Remind yourself to follow through with prospects
Organize your contact info
Customers in the Market
Form Statements of Sales
Automatise market efficiency predictions
Scaling up the revenue over time
Ensure communication between teams is facilitated
Advantages of Opensource CRM
Free of cost: The main reason everybody considers opting for open source CRM is that, in general terms, it's free. The developer may charge some extra money for expert support.
Customization: CRM handles customer management and the management of customers varies greatly from industry to industry. So building a one-size-fits-all CRM software is very difficult, unless you stuff it with all the features that all industries will ever need.
No stuck-up: Typically not only do you have to pay an initial expense. When you opt for paid CRMs, but you need to stick to the license for at least a few months.
Easy Management: CRM is easy to manage and can install in multiple locations to suit your needs.
Continuous Improvements: Another big reason to go for open source CRM is the community of developers behind it. As a result, the app keeps changing, and developing as time goes by.
Resources: Your staff can explore the existing codes to better understand the product and suggest various enhancements that might best suit your organization.
Disadvantages of Open Source CRM
Maintenance: It can be easy to install open source CRM, but CRM support and maintenance are not. Holding CRM properly needs a great deal of technological knowledge.
No central Support System: Most of your ideas or help may be from various sites that aren't always correct and can take a lot of time to answer your queries.
Limited Functionality: Open source CRM can meet almost all of your business's basic needs, but if you are looking for a full-fledged CRM solution it might not suit your business.
Not entirely free: The source code is open to everyone. But you'll have to suffer development costs and ongoing maintenance costs to change the code according to your own specifications.
Conclusion
One difficulty can be to build and sustain customer relationships. But, if you want your company to develop and prosper, a CRM program is important. It gives you a competitive edge in a multi-channel customer environment. It lets you attract ever more sophisticated consumer attention.
Yet, even with its limitations, many businesses still prefer open source CRM to enhance their customer relationships. Therefore, if you are looking forward to choosing open source CRM for your company, you need to carefully research.
In conclusion, nearly all CRM solutions on the market are not free, i.e. you have to purchase a CRM software kit. This will allow the required code changes to add new features or make improvements online.
Read Next: Top 10 Ways to Make Your iPhone More Safe and Secure