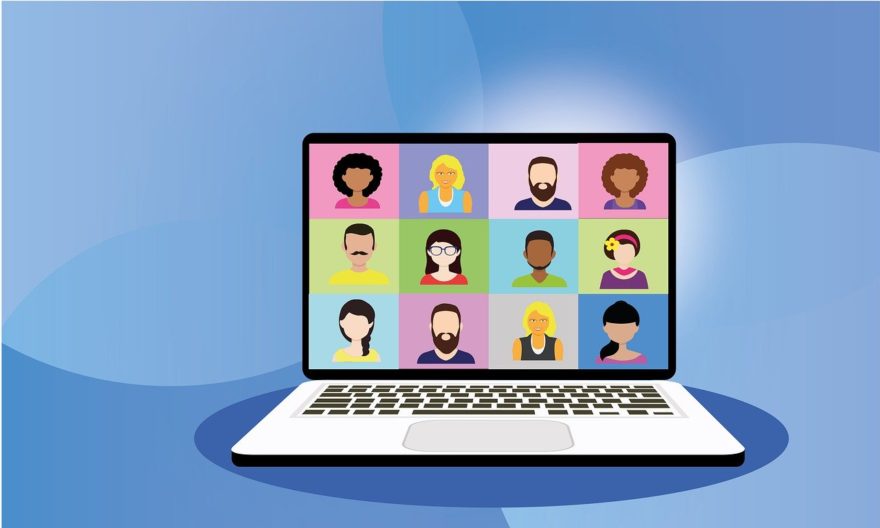 NITI CEO Aayog Amitabh Kant used the latest Jio Meet video conferencing app and found it better than Zoom. Mukesh Ambani's Reliance Industries recently launched the unlimited free calling JioMeet video conferencing app. Reliance launches JioMeet at a time when people across the world reject goods that are not produced particularly in India with China as a country of origin. They also provide 24 hrs uninterrupted meetings and Unlimited meetings per day.
About Jio Meet
After beta testing, the JioMeet video conferencing software is available via Android, iOS, Windows, macOS, and the internet. The app has over 1 million+ downloads in the Google Play Store in just 5 days of its launch. The app was released a day before Reliance revealed fundraising from Jio Platforms stake sales. Out of 11 investors, it has now reached Rs 1.17 lakh crore, from Facebook to Intel Shares.
The JioMeet app can be found on both Mobile as well as Desktop. The aim of Reliance Jio with JioMeet is to take on other video conferencing platforms like Zoom, Microsoft Teams, Skype, Google Meet, and many others.
How to download and start Jio Meet app
JioMeet will host up to 100 members simultaneously for both one-on-one meetings and community video conferencing calls. Signing in to Jio Meet is easy for starting a meeting. We have to just enter our mobile number, name, and e-mail ID. Then enter a meeting without signing in. You just need to start an account and sign up to start a meeting on Jio Meet.
Like Zoom, Jio Meet also helps you to schedule a meeting and share the meeting code with the participants beforehand. Most video calling sites have a time limit for free meet. A meeting on JioMeet continues for 24 hours without any interruption. With respect to privacy, each and every meeting that is hosted on JioMeet is protected by a password. Similar to Zoom, the Screen Sharing option comes with JioMeet too. To start JioMeet, Go to Jio Meet's Website or download the app.
Steps to setup Jio Meet app on our phone:
Download JioMeet app from play store or Apple store and signup
Enter the first name, last name, phone number, or email id in which will get OTP for activating.
After activating, your registration will be completed and you reach the home page.
Jio Meet System Requirements
The system specifications to attend a JioMeet call are as follows, according to the company:
Android – version 5.0 of the OS and above, RAM min. 2 GB.
iOS – version 9 of OS and above, RAM min. 1 GB.
Mac – 10.13 and above version of the OS, 2 GB RAM minimum.
Windows-Windows 10 4.5.2 (x86 and x64) and above with Microsoft. NET System min 4 GB RAM
From the above section setup for JioMeet is achieved. You can set up your account and schedule your first meeting through these methods.
How to join a Jio Meet call
You will only need to press the Join button on the home screen to join a JioMeet meeting and enter the host's Meeting ID.
Before joining the meeting the platform provides an option to disable audio and video.
How to start a Jio Meet call
You must register with your name and phone number to start a meeting, and then join OTP. Everything is as plain as that.
Just click the New Meeting option on the home screen.
Choose whether you are interested in holding Video on or off and creating a personal meeting ID.
There is also an option not to create an ID, but if you allow the option it's easier.
Tap on Session Start.
Invite participants by clicking on the link to join, and then invite them.
When you join, you can opt to silence or unmute participants.
You can send Meeting ID links via various channels like email, WhatsApp, and Twitter.
Features of Reliance JioMeet App
JioMeet provide WEBRTC support that allows people to join the meeting using the invite like rather than downloading the app
The service offers high-quality HD photos and videos. They also schedule a meeting and share the invite link
JioMeet's call is secured and encrypted. They also ensure no participants join without permission
However, JioMeet also provide screen sharing, safe driving mode and also multi-device login support
They also support switching of the device during an ongoing call
Conclusion
The launch was announced by Reliance Industries via their quarterly earnings report. Jio Meet is a free HD video conferencing app available across various platforms like iOS, Android, Windows, macOS, and web / online. You can add more people over all other video conferencing services like GoogleMeet or Zoom to the meeting with a limit of 100 users which is the JioMeet's USP.