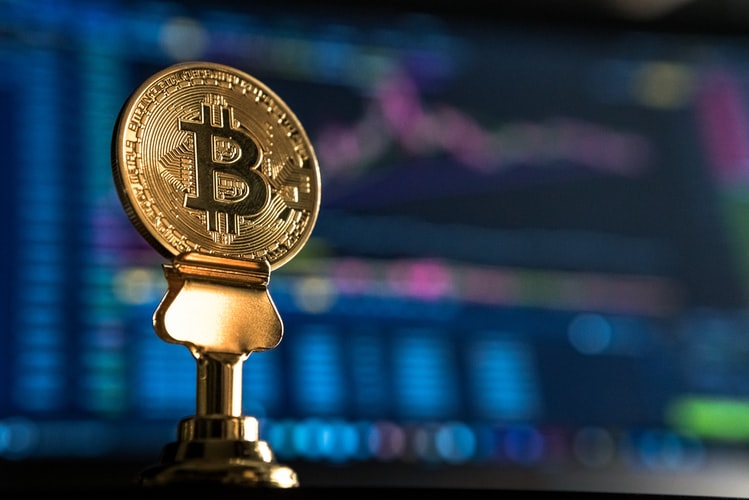 It is well known that the 21st century is considered to be the era of digitalization. People are completely into technologies and it has indeed revolutionized the living style of humans. There has been a significant change in the banking and financial sectors. Earlier, there was a worldwide use of cash and coin, followed up by credit cards. Then, came the era of Unified Payment Interface (UPI). The UPI payments prove to be a very safe and easy mode of payment. It is because the whole transaction has a record that disabled the cases of forgery. But afterward, a new form of payment came in which we know as cryptocurrency. The following part would let you know some useful facts regarding the ban on cryptocurrency and all about it.
The Basics To Know
Let us discuss the most prominent question, What is Cryptocurrency? The technology behind cryptocurrency is cryptography that helps in securing and verifying transactions. Bitcoin is a type of digital payment that makes use of cryptocurrency and helps in transferring payment. There is no actual currency or coin in this system and everything functions electronically. You will not get Bitcoins directly from any bank or shop. Bitcoins have become so worldwide that everyone wants to invest in it. Since the market keeps fluctuating so as to the rate of bitcoins. With the fluctuation of rates, every person wants to earn a high amount of money and thus gets a high margin of profits.
With the increase in the rate of cryptocurrency, the Reserve Bank of India (RBI) decided to impose a ban on cryptocurrency. The Reserve Bank of India disallowed all banks and financial services from dealing in cryptocurrency in India back in April 2018. The judgment was disliked by millions of citizens as bitcoins and another cryptocurrency was benefiting them a lot. Also, there was not any case of forgery till now reported as far as cryptocurrency is concerned.
On March 4th, 2020, the Supreme Court of India ordered to remove the ban from cryptocurrencies imposed by RBI. It is after when the Internet and Mobile Association of India (IAMAI) filed a plea against the older judgment. Finally, the trading of cryptocurrency has become legal in India.
Also Zebpay, one of the biggest cryptocurrency exchange providers in India restarted its bitcoin and other crypto trading services just ahead of the court's judgment.
The Big Decision for Crypto community
According to the judgment it was clearly stated that "Cryptography is a very interesting topic and it needs to clearly understand and used". The Supreme Court clearly stated that with this technology India can grow more into the technological area. They think a lot many people would be able to earn money. Also, the benefit of using cryptocurrency is that it is not controlled by any central authority. Now, banks and financial services would be able to operate independently.
This helps in maintaining the integrity and the bank transactions would be accomplished in an isolated manner. Also, the transaction between two parties happens with a minimal amount of processing fees. Also, the payment network has to prevent double-spending which means it can stop users from spending the same amount twice. So for this very purpose, a central server continuously monitors the whole transaction and keeps a full record of the balance.
The Security And Authentication – The Ban On Cryptocurrency
Isn't it necessary to stay authenticated and secured as far as their money is concerned? Let us see some of the important terminologies in the field of cryptocurrency. Every cryptocurrency user has a private key that helps in proper authentication of their identity and every sensitive data. It is very important that the user has their private key because without keys it is impossible to make the transactions. It effectively helps in the prevention of any type of theft and forgeries.
The next important thing is how you can keep your money? Just like we humans store our money in wallets just the same way there is a digital wallet where we can store our money. But sometimes it is quite important to adopt several prevention techniques to help to secure wallets. Most of the time wallets become vulnerable and easy to be attacked.
Cryptocurrency Storage and Miners
It is important to store wallets on the cloud so that there is always some backup in the external or internal drives that help in easy securing of data. One important term used in cryptocurrency is miners. Just like society has some security guards that help in maintaining records of the society same way cryptocurrency has miners that act as record keepers for the cryptocurrency community. The main purpose of miners is to keep the record up to date and store all the previous records so that there is a formation of all-round stable record. Now there are certain advantages of cryptocurrency which makes people quite interested in it.
Advantages Of lifting Ban On Cryptocurrency
The first and foremost advantage it offers is that it is very easy and convenient to use. All you need to do is have a proper internet connection and a device by which you can easily access your cryptocurrency wallet. The device although remains protected and does not get vulnerable. In case someone wants to open a bank account for their money then, in that case, they need to submit a lot many documents that take a lot of time. Also, there is not any central system that helps in monitoring the whole process. It also helps in maintaining security because each system has access to their own records and no fear of someone maintaining an eye on you. Does it seem to be a fair deal, isn't it? With the help of cryptocurrency, the problem of making unlimited transactions would vanish.
Making transactions with the help of UPI and debit cards there is a regulation on the number of payments you can perform on a particular day. But cryptocurrency does not have such regulation. Each and every record remains anonymous and highly secure because it is on the blockchain and nobody else has access to it. The following part of the article would list down some of the disadvantages of cryptocurrency and the following part of the article would describe some of them that would help in providing necessary details about the technology.
Problems To Note on Cryptocurrency
The first disadvantage it offers is that it is not accepted worldwide. It is quite necessary that every nation tends to accept a certain technology so as to make it a successful one. Most of the nations still do not recognize the concept and of course, now India is not one of them. The next big issue is that if you by mistake make a transaction to a wrong person then there is no way you can get back your amount because there is no such system for retrieval of money. Also, the technology of cryptocurrency is very volatile in nature.
Conclusion
In a nutshell, it is important that you should support some emerging technologies so as to get a proper insight into it. One cannot decide to stop using a technology based on other's opinions. A ban on cryptocurrency is indeed a successful technology and one must start using it because it would be the future for most of the nations. India has taken a great step to remove the ban from it so it is our responsibility to respect the decision and start using it.
What do you think about judgment taken by the Supreme court of India on cryptocurrencies? please mention on the comment section below.