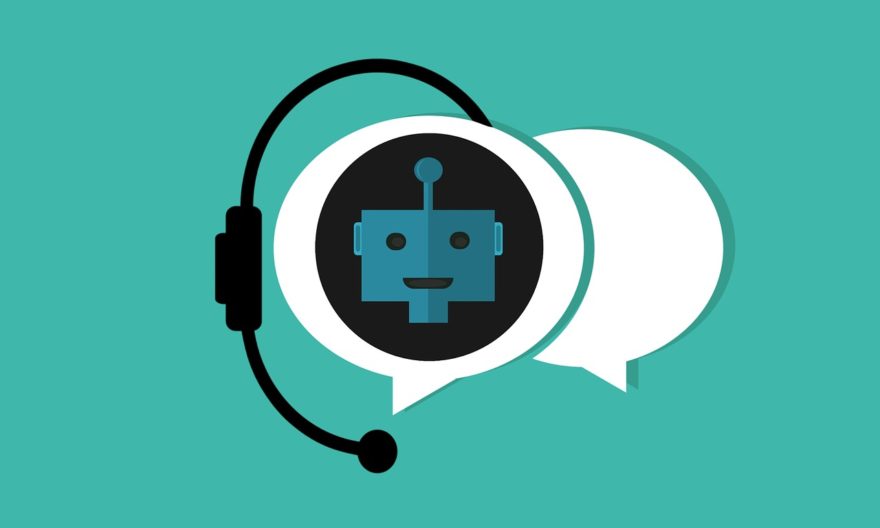 One of the things that make your business successful is having a loyal customer base. You must be thinking: In this competitive age, what makes your customers choose you? Your product or service quality, price, and marketing skills are some of the key determinants to build customer loyalty.
Customer communication should be done in a manner that lets them feel privileged such as responding to their inquiries on time. It shows your seriousness toward solving their problems and paying attention to their needs.
It's also beneficial in the sense that it enables you to identify new business opportunities. For example, if 50% of your customers are inquiring about a service that you are not currently offering, this tells you that there exists a need.
There are various channels of communication with each one having its own importance. Nowadays, you might not have to deal with the inquiries of your client face to face especially with the ongoing COVID-19 pandemic. You respond to them through emails, traditional phone calls, web forms, messenger apps, social media channels, live chats, or chatbots.
However, there are disadvantages associated with each of these communication modes. Depending upon your business, you have to decide which medium will benefit you more. Employing all the channels is affordable for big business but startups may find it costly. They need time, skills, and manpower to work.
But with the advent of technology, many companies can adapt cost-effective communication channels. Chatbot and VoIPs are the priority in this context.
In this article, learn how they can work together to benefit your business.
What is VoIP?
VoIP means " Voice over Internet Protocol" or internet phone calls. This is the latest technology where the user can make calls using the internet rather than traditional phones. In a business, a user can call or attend a conference meeting just by using their computer and an internet connection.
It's a fact that many U.S. based companies have their call center representatives sitting somewhere in India, Pakistan, or Europe. These call center representatives make and receive calls on behalf of their companies with local numbers.
Using VoIP technology, companies can enjoy two-way benefits. They get to hire the cheapest labor from around the world and they do not have to pay huge telephone bills for international calls. 
VoIP works the same manner as traditional analog phones do. You can make a call whether through a VoIP phone or software. The hardware is identical to a conventional phone and works in the same manner.
A software-based VoIP phone, on the other hand, can be used if you install certain applications on your mobile or computer. The application would show you keypad and dialing options the same way a traditional phone does. The speaker and microphone are already included in your mobile or laptop device to make the call.
What is a Chatbot?
It's a human tendency to make life easy with the use of technology. Even the currency is changing its form to become more facilitating and less troublesome to handle.
A chatbot is a programmed software powered by artificial intelligence (AI). It makes it possible for humans and machines to interact using a chat interface. You may have seen a chatbot popping up when you visit a site asking, "How may I help you" or something like that. You are possibly interacting with a machine but this interaction happens with such accuracy that you perceive it to be a human on the other end.
Today, chatbots are gaining popularity because they have made customer communication a lot easier, more efficient, and productive.
Now let us understand a bit about how it works.
Have you seen a part of FAQ sections on the websites? This is what forms the basic working of chatbots. AI-based chatbots understand the language of a user and even try to understand their intent.
Big market players are using AI-based chatbots. Like a real personal assistant, they respond to customers according to the best knowledge available on the backend. If a user's question is beyond a chatbot's capacity to answer, that's transferred to the agents.
Chatbots answer all inquiries efficiently and are useful in improving the customer experience. For example, if you are running an online business, your customer can get enough support about the delivery time, product information, image, pricing, and payment mode using a chatbot.
How Do They Work Together?
Chatbot and VoIP technology are both cost-effective as well as beneficial communication channels. Yet, a chatbot cannot meet all the communication needs of a business as a lot of customers want to talk to a real customer service agent.
Powered with artificial intelligence, chatbots and VoIP can be integrated in a manner that allows you to reap both their advantages.
For example, a person places an inquiry via live chat and he is transferred to a VoIP call so that a real-time agent can communicate over the call. Here, the customer doesn't have to wait for long because the VoIP technology can route him to the right person with the necessary information. If he has ordered something and given a reference number, he may check his order progress via chatbot. At this point, chatbots are useful because your inquiries are answered 24/7.
5 Reasons Your Business Needs Chatbots and VoIP for Customer Communication
There are good reasons for your business to use VoIP and chatbot technology. Some of them are as follows:
1. Better Brand Image through Connectivity
The prime reason for taking advantage of chatbots and VoIP in business is to ensure constant and effective connectivity with customers.
Your human agents are sitting anywhere around the world and facilitating your customers whereas with chatbots, potential customers who are still seeking information regarding your product and service will be able to get it anytime.
Chatbots and VoIP ensure continuous interaction with your prospects. With this new technology, your brand image will also improve.
2. Better Feedback Efficiency
Companies are preferring chatbots and VoIP because they positively affect your efficiency to respond to customer inquiries. Your customers want information and they don't have to place an inquiry through email.
They instantly get facilitated so the decision-making process regarding the purchase will be easier. VoIP can also facilitate your customers by connecting to the same person again as each of your employees can have their number. The client doesn't have to repeat the story again and you will therefore be able to accommodate them more efficiently.
3. Cost-Effective Channels
Picture this scenario: If you have to hire five assistants to answer the same questions from multiple customers, you'll be spending a lot of money.
These recurring expenses can be minimized using a chatbot. Similarly, for a VoIP, you can make international calls, send and receive customer information at very reasonable rates. The only thing you need is a good internet connection.
4. Fewer Chances of Error
As humans, we can make errors because we have a tendency to forget and we may get sick as well. But machines remember what is taught to them unless they get destroyed.
There are minimum chances of errors and discrepancies in case you are using chatbots. Also, the more information your chatbot will handle overtime, the smarter and more developed they become.
5. Market Research, Trends, and Reports
Chatbots and reports can help you see the trends because they can ask certain questions from customers that can help you understand them better, enabling you to satisfy their needs and generate more leads.
Since a business is always at threat of cybercrimes, there is a need that customers trust you they are sure about the confidentiality of their information shared online.
Conclusion
Chatbot and VoIP can both help you improve customer communication to a great extent. Not only switching does to VoIP help you save money on communication services but you can use your human talent somewhere else. If you're an international business, you should necessarily equip yourself with these technologies for long term benefits.
Latest posts by Bryan Osorio
(see all)