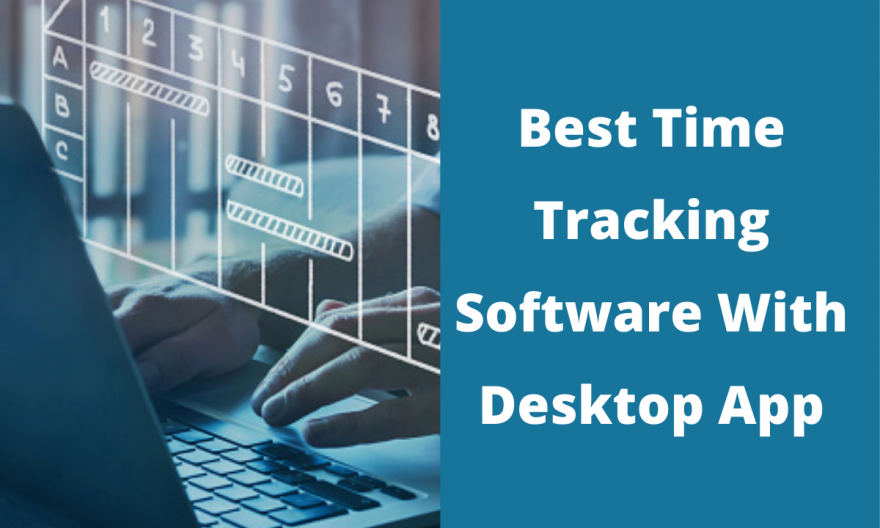 Trust, yes, it is the term that describes the need for time tracking software in today's remote work distribution. We are doing our jobs from the comfort of our home, and that comfort may turn into pleasure or exploitation without proper evaluation of this perk by our employees. In such a scenario, time tracking software has intervened between the employer and the employees as a trusted keeper.
It simply keeps the employees under surveillance so that they don't break the employer's trust with the tasks they are entrusted with. Also, It may be fear or motivation, but it works and has a very influential impact on individuals and businesses. It helps us to progress.
Base Expectations from Time Tracking Software
Modern time tracking software is bundled with many features. Each one of them has one or two unique services which have held their user base together. But most of them are common. Some of the important and common features that make time tracking software likable are as follows.
Time Tracking
The software must monitor and track the intended activities from a remote location, and it should help to automate the attendance process.
Geofencing
It is best to allocate a space where an employee can move freely, and all the application formalities happen automatically. We should not go through every notification and report every movement with this feature.
Employee Scheduling
Time tracking software must have efficiency in project management and task distribution between employees. The intelligent analysis of the software even helps in the selection of suitable candidates according to their performance.
Payroll Distribution
It's a hassle to discuss over minutes and seconds of work time when working remotely or freelancing. Exact time tracking helps to calculate the exact amount of time spent at work, and it establishes a good understanding between a client and a worker. Automatic payroll distribution also helps to manage a large number of employees.
GPS
Facilities related to geographic location and pinpointing an employee is an essential element of time tracking software. The whole point of tracking is finding a person and the term GPS itself suffices for value.
Best Time Tracking Software With Desktop App
1) timeTracko
timeTracko works on the principle of collective teamwork, transparency in work processes, and optimization for better results. It is the best desktop time tracking application found on the Internet.
It takes screenshots of the work screen of the employees and helps with attendance. That way, we can differentiate between idle time and the ideal time of an employee. You can track different data types, files shared, documents and even apps used according to the requirements of the business.
No one can hide their productivity or slackness with timeTracko by your side, and it is one tool that has all the answers for productivity and time management.
It has a forever-free plan with few features. The most popular plan is the paid plan for the team, which starts from $7/month.
2) TimeCamp
TimeCamp is a multi-featured time management tool that helps you with monitoring the project and the participants. It calculates the productivity of the employees scientifically.
It has all the features of a regular time tracker like attendance and project completion. In addition, it can scan the domain names of the sites visited and groups them into predefined categories.
It is very useful to be transparent with the clients with the proof of work. There should be no discussion regarding payments as real work time is already seen.
It has easy integration with Trello and other hundreds of useful applications.
For starters, it's free for use, and the basic plan starts from $5.25 per user per month.
3) Toggl
Toggl is an Estonian time tracking software to provide freedom of workspace with easy work distribution. It helps to make a happier work life.
It has a simple work planner which is inclined to project management. The time tracking feature is intuitive and insightful. It also has a feature of candidate hiring where intelligent analysis helps find better employees with good skill sets.
It is free for up to five users, and the plan starts from $9 per user per month.
Related Topic : How GPS Tracking Apps Beneficial for Employers?
4) Hubstaff
Hubstaff is transparent time tracking software that functions, ensuring the security of employee privacy. It has different features embedded in it, giving better results to both employers and employees.
It has features like geofencing, productivity measurement, online invoicing, detail reporting, and others. Also, It helps to recruit the best candidate for work based on its time tracking details. 
It is popular in work fields like construction, healthcare, software developers, and many other places with many employees.
It is free to use for one user and $7 for starters per user per month.
5) Harvest
Harvest utilizes time to be beneficial to you by learning from your time. It helps to coordinate your team and the projects handled by them.
It is easy to use with a user-friendly view and a simple design. Even non-technical personnel can handle the application quite well.
It delivers visual reports, which help compare resources. In the future, such comparisons lead to wise project planning and investments.
There are more than 70,000 companies that use the harvest. It is fulfilling for every range of businesses, and it is used in creative services, web development, engineering, and management.
It's free for a person and 2 projects. After that, the paid plan starts from $12 per seat per month.
6) Cattr
Cattr is an open-source time management software that the office employer themselves controls. Its data on-premises feature helps to store all the data in your database.
It has features like built-in screenshot capture and activity detection. There are not many features compared to other software, but it provides quite enough for an open-source.
It is open-source and free of cost forever. So, it is preferred by many for activity tracking.
It provides information about employees and projects. You can export reports in CSV, XLV, and PDF format.
It has a very interesting design and easy-to-use dashboard and can be integrated with various other open-source plugins.
7) DeskTime
DeskTime is a time tracking software that helps to boost productivity in employees. It has several functionalities for the overall track of work done and time consumed.
It has all the basic features of a time tracking tool. However, a timer known as the Pomodoro timer is available in DeskTime, which works as a Break reminder. This feature helps to take short breaks so that every employee functions at their best.
It has facilities for URL and app tracking, the document title track. You can learn about other work processes and learn from them in your team.
It is free of use for one user, and the professional plan starts at $95 for a maximum of 16 users.
8) Tickspot
Tickspot is time tracking software that starts with the click of a button.
It helps you task budget for work and money beforehand, and you can estimate your expenses based on that. Also, it provides a report on the project's review.
It is the first time-tracking software to integrate with Basecamp, a popular project management software.
It has a free plan for unlimited people and one project. The paid plan starts from $19 per month for unlimited people, 10 projects, and so on.
9) actiTIME
actiTime is a work-booster, time tracking software that provides you intelligent information on your time management.
It efficiently tracks your employees' time and provides reports and data analysis on a project. The project tracking and team management happen with ease with actiTIME.
It has provided services to various parts of our community like healthcare, IT, business, construction, and other sectors.
It's free for 1-3 users with limited functionality, and the paid plan starts at $6 per user per month for 1-40 users.
10) Clockify
Clockify is the app that lets you track work hours across projects and increase productivity. It analyses the performance of employees in different projects and uses that knowledge for efficient work processes.
It has many features that work for project management, billing and invoicing, providing intelligent advice to employees, and many others supporting usage.
Clockify is a time tracker for work hours, apps and websites used, timesheet, and management in the calendar. It helps in developing teamwork and managing workload among them.
It works across all devices, and all data is synced. So, nothing is lost in transition.
With clockify, you can break down assignments by project and user, filter and customize reports, share reports with others and export the report as PDF, CSV, and Excel.
You can start free by signing up.
Conclusion
We, as employees, must believe in the principles of time tracking software. There are many intimidating facts related to security issues when we are using these tools. Some are embedded in our minds, some we have because of overthinking. But there is always a debate in our thoughts whether to trust them or not.
Time tracking software is indeed made for the overall development of the work process. In the world where we share even the story of brushing our teeth on the social platform, the security of data on our computer exposed with time tracking software is not an admissible threat, I think.
Everything is transparent except for our trust.