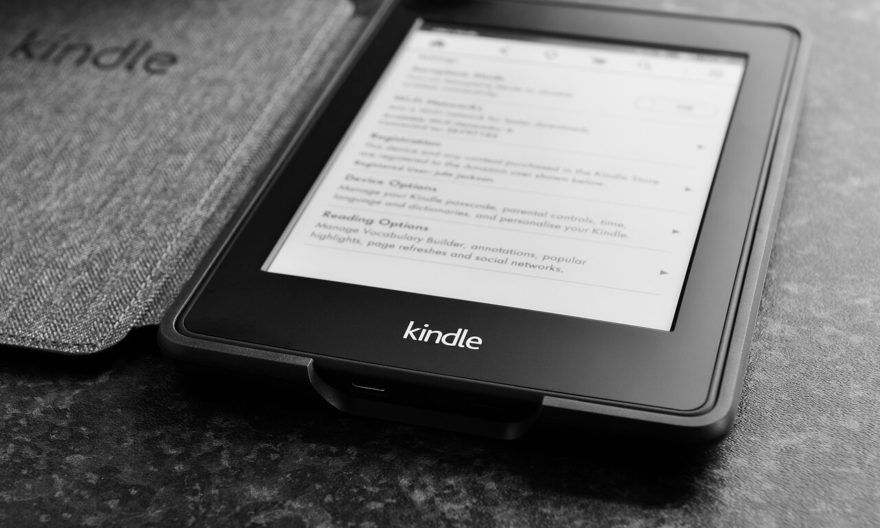 KIndles are very prone to get stolen and there is a lot of data that you do not want to get shared. How are you going to make sure that your Kindle device is sound and secure? How will you make sure that your data inside says protected?
Kindle is an amazing device with great features. The first thing that you can do so that your kindle is secure is to never let it out in the hands of a stranger. You cannot always have control over everything which is why your kindle sometimes can get stolen as well.
That is why it is always suggested that you must have a password for your kindle. This is your first step in how to secure Kindle device.
If a thief or anyone gets their hands on your kindle and there is a password, then there is no way that he is going to get the stopped data. Although the loss of the kindle might not be the end of the world for you, just imagine how your personal information and data can be used.
With that in mind, there are a few steps that you can take in order to make sure that your Kindle is safe and secure.
How to secure your kindle device?
Lock out device:
If you see that your kindle fire gets stolen, whoever is going to have it is going to steal all the information and is going to read your emails, see your Facebook account, compromise all the other accounts and the information.
There could be the details of your credit or debit card that can put you in a debt which you cannot imagine. So, in this scenario, you are needed to set a password. The password will make it possible to access it in order to prevent unauthorized users. These users might want to get your personal info.
In order to set a password, you need to select the option for the settings, and the press more. In that, you are going to see a security option. Click it and then tap on the lock screen password. Enter the password and then a second time in order to confirm it.
The moment it is confirmed, then you are all set.
Encrypt your data:
Every user is very much concerned about their privacy. This is why you need to take care of your kindle fire. In order to protect the data and make it secure, you need to encrypt your data and the entire content.
When you do this, you are going to enter a pin and the password, every time you log in to your device or every time you switch your device. This a process that takes a while to complete. This is why the kindle fire must have the battery up to at least 80 percent.
The switch must be plugged in before you begin. You only need to make sure that you do it once.
Lockdown the Wi-Fi:
The other thing that you can do is to lock down access to the web so that surfing is going to require a password. This is very useful if you want your children to use the kindle fire without having the risk of exposing them to the inappropriate content on the web.
This will also be very helpful if you want to lend the kindle to the friend. The lockdown is also going to prevent the devices to connect to any other network.
In order to lock your Wi-Fi, the first thing that you are required to do is to lock your Wi-fi by going to the settings and then tap on the restrictions button. Turn on the enable restrictions option and then assign a password as well.
Once you see that the password is assigned, then a new setting is going to appear that will enable you to turn on the password-protected Wi-Fi. It is going to require a password that will help you connect to the Wireless network.
Browse the web safely:
There is a built-in web browser in the kindle that is called silk. This browser also has some built-in security options and most of them are already enabled by default. But you still need to check it, in order to make sure that it is on.
This is one of the best steps in how to secure your kindle device. You need to launch the silk and then see some useful built-in security options. The first thing that you need to do is to click on the block pop-up windows and then set it to ask.
After that silk is always going to ask you for your permission to open the windows. You can also explore the options that are under the Saved data heading. If you want to share your tablet with other people, then it is strongly recommended to disable the remember passwords and remember form data options. You need to tap to remove some ticks.
Restrict the applications:
There is a default option through which the kindle fire is only allowed to install the apps from the Amazon app store. You are going to find an option in the device settings that will allow the installation of the application from the unknown sources as well.
Until you really know what you are doing and what you are installing, and you are fully aware of the source of the apps, you must not take the risk of installing the apps from just anywhere. You need to stick to the curated apps from the amazon.
After using the unknown apps from anywhere, you can damage the kindle security, and then the Kindle won't connect to wifi. Thus, it is recommended to use the apps from the Amazon app store only.
In conclusion:
There are some steps that you need to follow in order to safeguard your kindle and make sure that the data stays protected all the time. Follow above mentioned steps in order to know How to secure your kindle device.