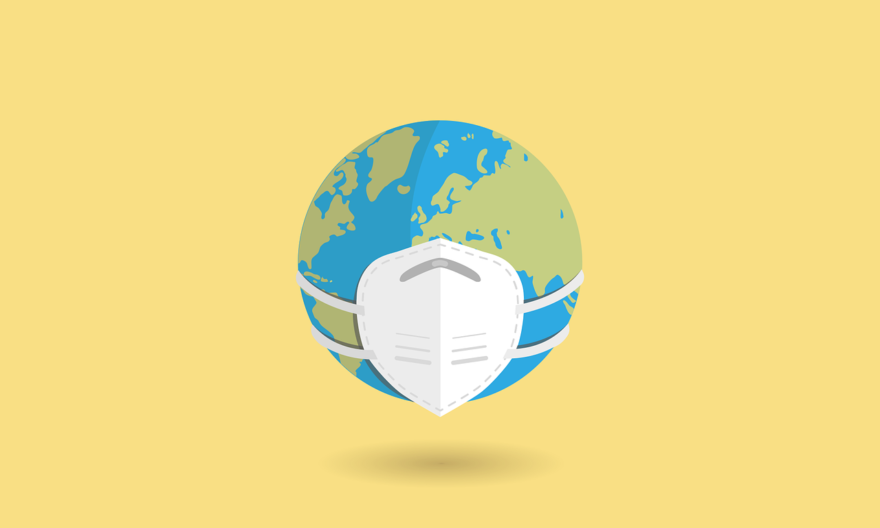 Overview
The two tech giants surprised us with an announcement that they are building a system to fight against Covid-19. They are building one contact tracing technology that will work with the use of Bluetooth technology. Across the whole world, governments and health authorities are working day and night to fight against the solution. Two companies are planning to build a contact tracing system into their own mobile operating system and building public health apps, So they can potentially reach billions of people across the world.
There is no question that coronavirus has become a global threat and its scope is increasing with each passing day. Governments and health agencies worldwide work together to find solutions to the COVID-19 pandemic. They are trying to protect lives, and to strengthen the community. Google and Apple have now partnered together to introduce the Coronavirus touch tracking tool to consumers around the world. They are announcing a collaborative initiative in this spirit of cooperation. They enable the use of Bluetooth technology to help policymakers and health agencies. Both companies are joining together to develop an opt-in contact tracking tool using Bluetooth technology that could help public health officials. This may minimize the spread of the virus, with user privacy and protection at the heart of the design.
Why Apple, Google collaborate for COVID-19 contact tracing
Google and Apple have developed a two-stage approach for implementing the device touch tracing technology. In the first stage in May, all companies will launch the APIs to allow the relation between Android and iOS devices using public health apps.
The fact that Apple and Google are working together should make tracking applications easy for smartphones. They also make it simpler for governments and other authorities to do so. This also helps Android phones and iPhones to communicate with each other. They share anonymous identity beacons that identify people being next to each other.
Contact Tracing App
The app for contact tracking is intended to let people know if they are close in touch with someone who is affected by Covid-19 positive. This was billed as a device that could help to determine who needs to be in quarantine and who doesn't. It is a gateway to alleviating social distancing behavior. Users who download the app can record their symptom details when they begin to feel unwell. Then a yellow alert message will be sent to those with the app and in close touch with the unwell person. The software uses Bluetooth signals to keep track of those who have been in close touch.
Designing Of Contact Tracing App
The two companies are developing a collection of tools, application programming interfaces. API allows communication between iOS and Android devices. The companies also work with public health agencies to establish touch monitoring systems and do not tell exactly which ones are still involved.
In the first phase of the release of the device, which will begin around mid-May, Google and Apple will push updates to their mobile operating systems which will enable interoperability of iOS and Android devices. People may opt to download certain applications that will be available in the Apple App Store and Google Play Store, free and publicly accessible.
The second step of the tool will include another update to iOS and Android. This will allow the system to transmit anonymous keys through Bluetooth without using an app. This may not be convenient for people who want to upgrade their apps. Incorporating it into the operating systems of the phones means that the contact tracing device will operate 24 hours a day. Only public health agencies are permitted to use the API to build such applications.
How does Bluetooth based contact-tracing work?
The Bluetooth-based contact tracing can track people in the Bluetooth range with the apps and store the data in the database. The second step will include incorporating the contact tracing technology into their respective operating system. The app similarly uses both GPS and Bluetooth info. In addition, the Bluetooth-based tech does not recognize users and store anonymous keys to their info.
Tracking software that tells people if they were in touch with an infected person. If a person is infected, he or she will need to alert the app to let the app inform those in the vicinity of the same in the days before. Apple and Google are also working to help people combat the current Coronavirus epidemic and are still in the process of improving the software entirely. Although this poses questions about privacy as user data are exchanged, both organizations claim to safeguard consumer protection.
Contact Tracing Versions of iOS and Android 
Apple said that it would carry out the update to the largest possible number of iOS users. Google said it would update Google Play Services. This is a key part of Android, with the ability to allow the contact tracing system to operate across the entire Android app fleet (Android 6.0 or latest) and not just the latest devices.
Conclusion
Apple and Google seem to have created a system that needs huge user trust. You have to be sure that Apple and Google have developed a program that can withstand violations. They stand by themselves or by governments. However, no device is never falling or resistant to misuse. If we don't trust the program, we don't need to use it. Its overall usefulness will always depend on acceptance, confidence, and test availability. It eliminates manual tracking. Digital contact tracing is a technology that helps to re-open help schools and businesses when the Covid-19 coronavirus epidemic slows down.
Read Next Post related to Covid-19 : Prediction And Spreading of Covid-19 Pandemic Disease