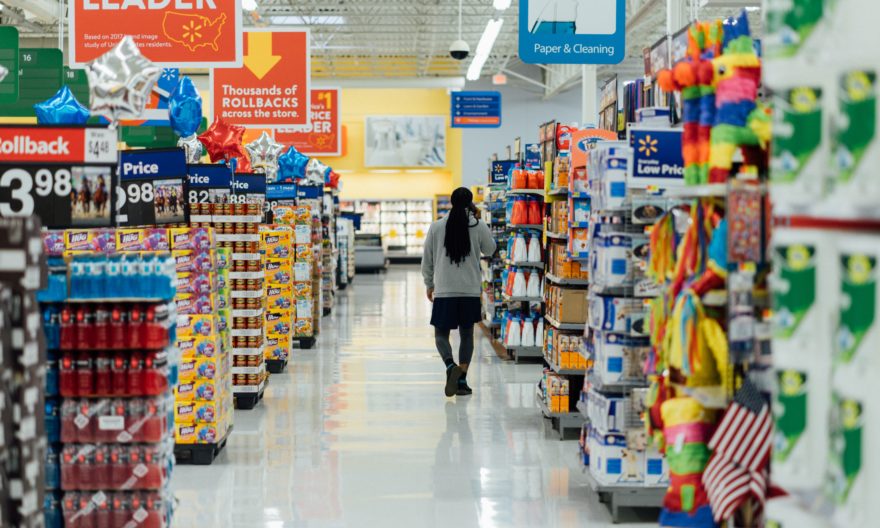 Overview
Amazon opens its biggest cashier-less grocery store to test the retailer's cashier-less Just Walk Out technology. It previously powered 25 Amazon Go convenience stores around a number of major U.S. metros. Just Walk Out technology use a combination of cameras, sensors, computer vision techniques, and deep learning and allow customers to shop and then to leave the store without waiting to pay inline.
Centered in Seattle's home town of Amazon, the new Amazon Go grocery store allows consumers to shop for daily food products such as fresh produce, meat, fish, bakery goods, household foods.
As an extension of the current convenience store platform Amazon Go. They are opening a cashier-less grocery store like Seattle which allows shoppers to do their weekly shopping without paying physically
What is Just Walk Out shopping
We also developed the most advanced shopping technology in the world so you'll never have to wait in line. The same kinds of innovations used in self-driving cars make our checkout-free shopping experience possible: computer vision, sensor fusion, and deep learning.
Just Walk Out Technology senses when items are removed from or returned to the shelf automatically and keeps track of them in a virtual cart. You can only leave the store when you have shopping done. We're going to give you a receipt later, and charge your Amazon account.No checkout, no row.
Background Learning
Amazon Go was first launched in 2018. It was a convenience store selling breakfast and lunch items at the company's headquarters in Seattle. They targeted at time-pressed shoppers working in nearby offices. Amazon introduced an "Amazon Go" prototype convenience store. These stores use mobile e-commerce, machine learning and computer vision to allow consumers to make purchases without a cashier.
This has expanded to approximately 25 stores in major US cities. Amazon isn't new to grocery stores. It made a splash when it purchased Whole Foods and its 500 stores in 2017. The online grocery delivery service has also been expanding.
Technology And Working

Just walk out operates by using the same types of technologies used in self-driving vehicles, such as computer vision, sensor fusion, and deep learning. Amazon said that they used a combination of artificial intelligence, computer vision.
Just Walk Out technology uses a combination of advanced technologies to decide who's taken what from the shop. When a shopper takes items from the rack, it is transferred to the virtual cart. It comes from their virtual cart when the shopper puts the item back on the shelf. They sense when things are removed or returned to the shelf, and keep track of them in your virtual cart.
Amazon provides all the necessary technology. They allow a client's store to shop free of checkouts. They also give the client 24*7 hours of support through phone and email. For payment and to track items on the shelf they use Multi-sensor data and cameras.
Amazon Go App
Amazon Go is the first such shop that does not require a checkout. Using the Amazon Go app, customers quickly browse into the store and select the things they want and leave. The shop is partially automated, allowing customers to purchase products without using a cashier or check outstation. We'll also learn more in the Amazon Go app, including a guide on how to navigate the stores. Tap More > Help, after Amazon Go app is opened.
How do people shop in Amazon Go
What you need is an Amazon account, a free Amazon Go app, and an iPhone or Android phone of recent age. The Amazon Go app is available in the Apple App Store, Google Play, and Amazon Appstore. Using the app to access the store when you arrive and feel free to put away your phone. Then just browse and buy at every other store, as you would. We can leave when the shopping is over. you're on your way. There are no queues, no checkout.
Locator: Locator checks who takes what. It tracks the person from entering the store until they exit from the store.
Linker: Linker ensures the labels in the video were allowing through frames, switching from locating to monitoring the store's customers.
Tangled State: They schedule and also re-identify over time so that to reduce confusion of who's who.
Product ID: Unique id is given to each product for identifying. It's used to identify what all products are out off-shelf or in someone's hand.
Customer Association: They combine all the above steps and ensure that "Who took What"
Streaming Services: They help in getting the video out of the store and to cloud for processing.
Entry-Exit Detection: Create a shopping session when each people enter and exit the store.
Payment card receipt: It's similar to shopping in amazon.com.
Features
The launch introduced two years ago that allows consumers in U.S. cities to purchase products.
Cameras and under-shelf sensors that detect shoppers and to check the shelf.
Shoppers walk out with the items after purchasing and take the balance from the registered card to their smartphone.
Sales assistants deal with items like checking Identification and welcoming customers as they enter.
Five Things To Know About Amazon Go
We can't get into the store without the app: To enter the store we have to open the Amazon Go app on our phone. Then scan our unique code. While in the shop, Amazon's AI can watch the things we pick up and add them to your virtual cart. It also charges us for them as you leave.
We don't find any shopping carts: As we don't have any checkouts, carts are not needed. Instead, we can use our carry bag which has bought from our home
Hundreds of customers are watching us: These cameras can see and identify every item in the store. These cameras record everything happening in the store.
We feel like we are shoplifting: We feel free to walk out after purchasing rather handing the cash or credit card to the cashier.
You still see employees: Amazon employees usually walk inside the store to restock the items on the shelf. They also help in sorting out the technical issues in the store.
Future Scope of Amazon
Amazon Go is now available to Amazon employees through its Seattle Beta program. The service is also to make available to other customers by early 2017. The future of this technology lights the consumer's interest by turning into a better game-changer. Amazon's dream is starting to look much more complex than simply selling merchandise online.
Conclusion
Across these efforts, we see how Machine Learning can create a smart and frictionless world and we also see the increasing need for responsible AI. These innovations will be critical to corporate success as they try to build smart environments. This special sequence inspects the progress of human-machine relationships by examining how robots, artificial intelligence, and automation affect our work and lives.
Amazon Go Storefront could be seen playing an instrumental role in Just Walk Out technology. Its system could solve the persistent issue of retail fraud, because even though you go outside to steal an object from it. This technology could fix retail theft's perennial problem because even if you walk out stealing an item from a shop, you'll still be fined.
Read Next: What is TensorFlow? Architecture, Algorithms, Applications And More