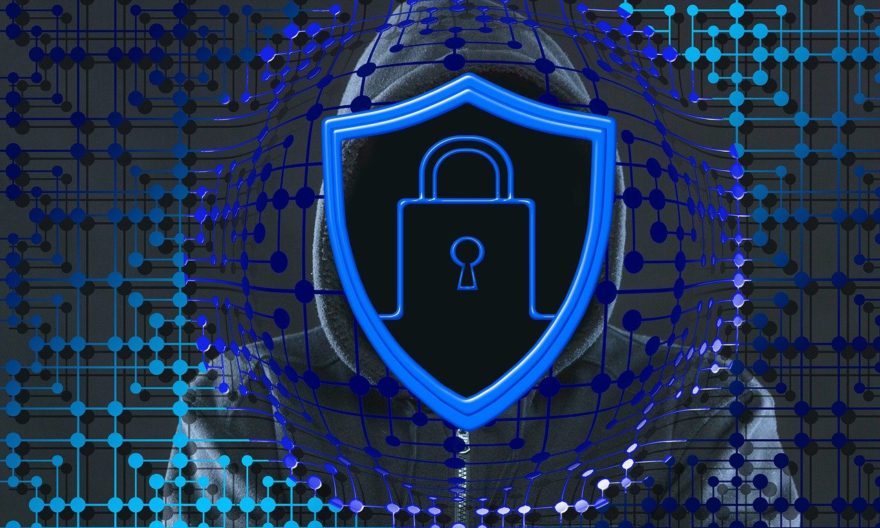 At the start of this blog, I would like you to have a recap of 2020. In 2020, cybersecurity has been the biggest concern for online businesses. We have seen many unprecedented scenarios like remote working adaption this year. Not to forget mentioning that global hackers reap maximum benefit due to pandemic and disrupt as many security holes as they can. With that in mind, this blog will address all the major cybersecurity trends to watch out for in 2021. So, without further ado, let's see how we can get better in 2021 cybersecurity.
Cybersecurity Trends to Lookout for in 2021
1. Remote Networks will be the center of attacks
In 2020, cyberattacks skyrocketed in the middle of February and March. It happened due to the use of unsecure, home networks.
In the future, companies might consider remote working for emergencies. Speaking of remote work, it is worth mentioning that remote networks will be one of the major targets in 2021.
Many hackers attempted ransomware and online registration scams on remote users. Moreover, it is easy for hackers to disrupt home-networks since they only need to infiltrate a single employee's system and get access to the entire company's confidential data.
In 2020, almost 44% of employees were working from home. The figure will go down up to 17% in 2021, and still, there will be a huge risk of data breaches. Therefore, businesses will need proper guidelines and IT support to shape a secure remote working environment.
There should be strong strategies to ensure that remote employees are under complete compliance.
2. Attacks on IoT Devices will Increase
IoT deployment is expected to boost in 2021. The IoT adoption will increase significantly in offices, homes, and other domains. However, the IoT shift will not come alone; many cyber threats will be a part of it in the upcoming year.
IoT devices transmit data online that makes data vulnerable, and as a result, DDoS and other similar attacks take place.
Therefore, IoT devices will be a prime target for hackers since there will be more vulnerable spots to disrupt.
However, companies can mitigate IoT risks by working on a security-by-design approach plus, round-the-clock data monitoring will also be essential for a securely connected space.
3. Advanced Cloud Security will be Trending
Many companies will consider shifting to the cloud. Cloud software is assuming to be efficient, affordable, and productive. Moreover, cloud solutions also cut operational expenses and keep data secure.
Though the cloud will be the most sought-after solution in 2021, it will also bring new threats in the space.
With unlimited data coming over the cloud, the services might fail to offer standard encryption, audit logging, and other required security features.
In case if companies fail to manage cloud security, then the hackers will get access to a cloud database where finding confidential data isn't a thing.
In addition to Cloud security, many businesses will also add predictive cloud security in their cybersecurity plan. Predictive cloud security helps companies in determining threats even before they happen. In 2021, companies will spend more on predictive cloud security.
4. The Concept of Zero Trust Security will massively be adopted
The data flow in 2021 is expected to be gushed over on the cloud. Therefore, traditional security is not enough for ultimate protection. The concept of zero-trust security will massively be adopted in 2021.
Zero trust security isn't a tool; it's a concept itself. It comprises strong identification and authorization for user access. The zero-trust security model requires a constant security validation at every level to mitigate unwanted access and security breaches. In the near future, many companies will accept and significantly follow the zero-trust security model.
5. Endpoint Security will be a Focus
It's been noticed that earlier, companies were not focusing attention on endpoint security and due to which many cyber-attacks happened.
However, in the upcoming year, things are looking slightly different. Businesses will focus on endpoint security specifically.
All the devices connected in a corporate network have endpoints. These endpoints are vulnerable and open to malware and malicious threats. Hence, organizations will strengthen their endpoint security system to block malware and cyber threats access.
6. AI-based VPN router will lead the way
The use of a virtual private network started to touch new heights after the pandemic. Unfortunately, many hackers exploited the home network even with a VPN connection.
It made VPNs vulnerable since hackers already understood how to misuse a less-secure VPN.
In 2021, AI-based VPN router will lead the security way. The AI-based VPN router is designed specifically, keeping enterprise-level security in mind.
AI VPN routers follow a self-learning approach by learning from previous attacks and always update connected devices with the latest software support.
7. Multi-Factor Authentication will be updated
Organizations will apply multi-factor authentication for better access control. Multi-factor authentication requires various identifications to validate access. It needs bio-metric identification, password, and a user name to allow user access. With multi-factor authentication, it is daunting for hackers to breach a system's security.
8. Securing Customer Identity and Access Management
Businesses will do every possible thing to keep customers loyal and retained. With that thought in mind, organizations will secure customer identity and service access to the website or mobile app. Brands will use authentic CIAM solutions, including single sign-on, Multifactor authentication, access management, and data access control at all levels.
9. Machine Learning Implementation
The role of machine learning will be significant in the cybersecurity space in 2021. Machine learning will be penetrated and change the way we use to maintain cybersecurity.
The new algorithms will learn behaviors and past patterns of cyber-attacks. Based on learning, these algorithms will predict future attacks and their possible defenses.
10. More Attacks will target Financial Institutes
Banks and other financial institutes are likely to be targeted by hackers in 2021. With the latest technology rolling out, hacking attempts are also getting smarter. Therefore, financial institutes are required to be proactive and follow a zero-trust security approach at all levels to prevent any major breach.
Conclusion
These were the 10 most-talked about cybersecurity trends to follow in 2021. Businesses need to constantly emphasize and follow the latest cybersecurity trends to keep their security case efficient and up to